We recently had an interesting conversation with one person. Why mountain hiking attracts me more than just trips to the mountains by car or something else, because it is the same thing only more comfortable and faster? Then I did not have time to explain my point of view, because I myself did not really think why, and I did not have time to formulate the idea. Now I'll try to fix it.
I already wrote a small ode to hiking, but it was rather related to the number of impressions. When I first tried to go hiking, it was surprisingly much more impressions than from any other trip. Despite the fact that it is almost free, as money for travel and camping food can be mastered even by a pensioner. This time I wondered why I would like to go on a hike for a few days. Bonfire? Overnight in a tent? Starry sky overhead? No, it doesn't fit, I can get all this in the summer in the Moscow region by getting out on a day off to the river, otherwise it's not at all ...
Hike like meditation
During the hike, I have some kind of complete disconnection from everything. Perhaps that is why I single out hiking for myself as a separate type of travel and compare it with a kind of meditation. Indeed, you walk for several days, drag a heavy backpack, physical fatigue gradually knocks out all thoughts from your head and some kind of ringing emptiness remains in it. At the same time, cellular communication and the Internet are usually not available, so you forget all your problems, unfinished business, etc. In fact, all life at the moment turns into a single goal - to reach the parking lot, set up camp and cook yourself some buckwheat for dinner. Well, why not a meditative technique under the motto? She can even come up with a motto: think less, walk more. Often, after a hike or even during it, feelings of lightness, clarity and calmness appear. I also noticed that after returning you do not immediately understand why all this fuss, noise, why the sky is so cloudy, and the air is not fresh, why so many incomprehensible and unnecessary things to do, when life is already good ...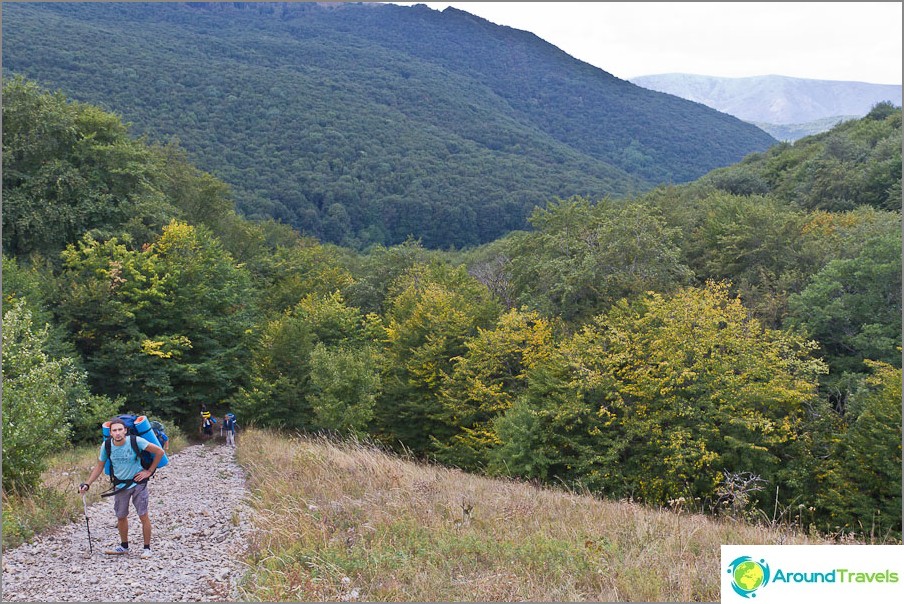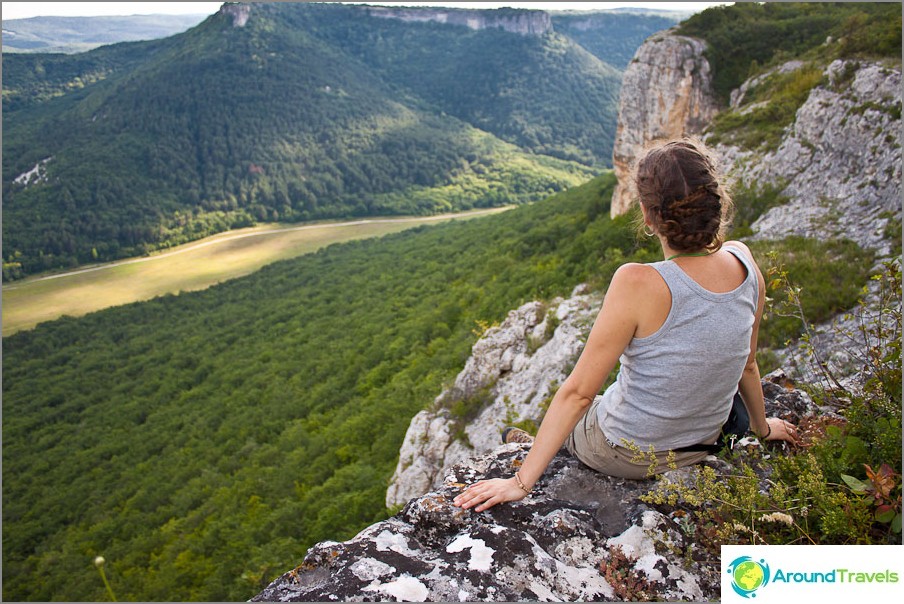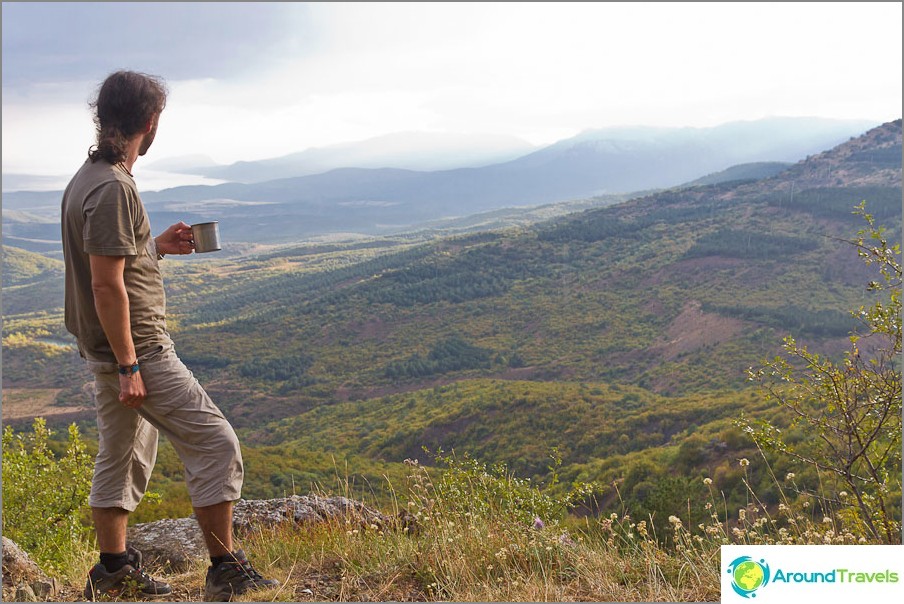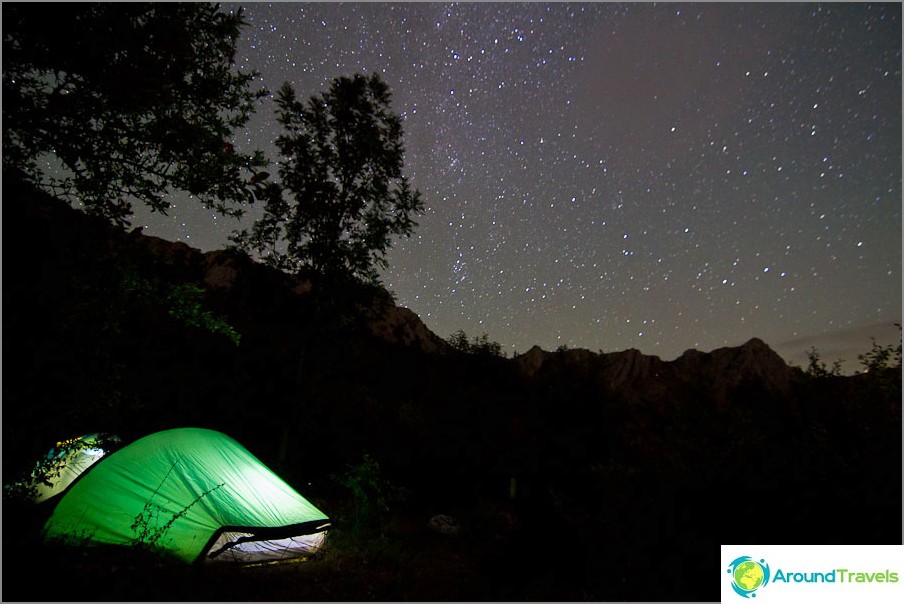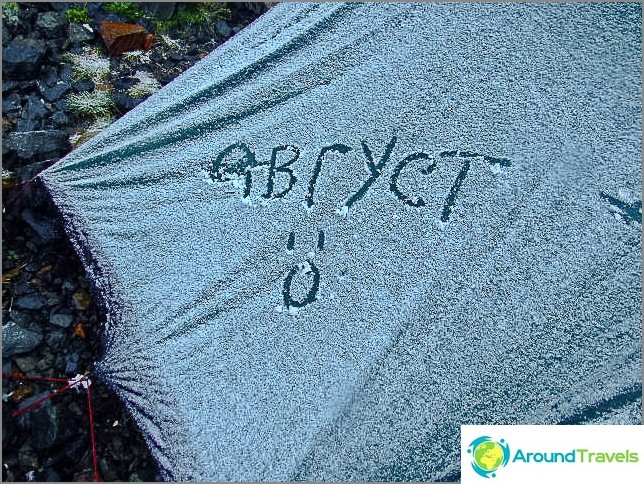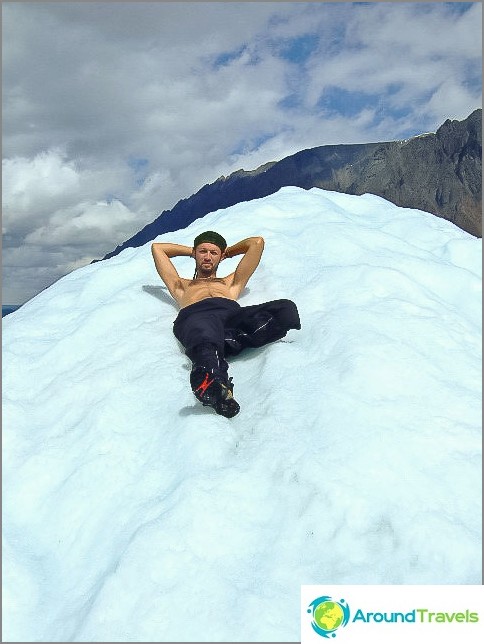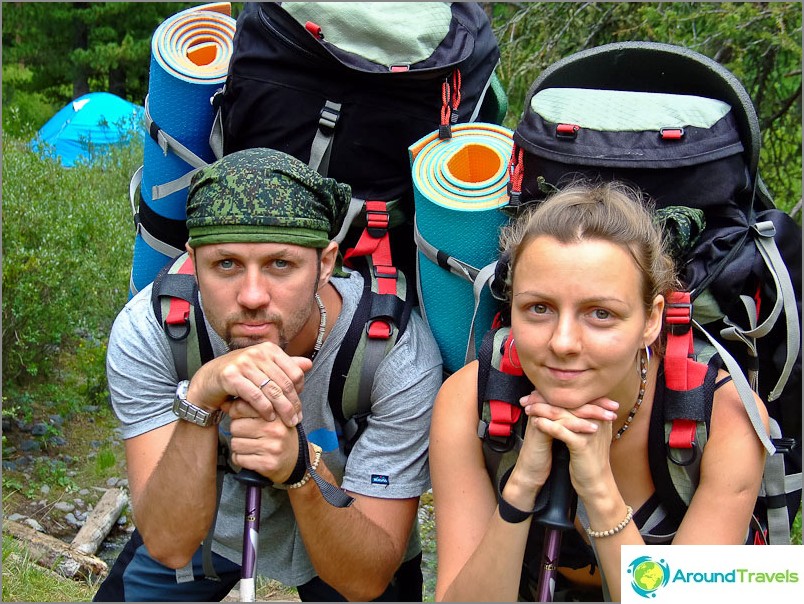 I perfectly understand monks who have gone somewhere far away from people and retired. There is something in this, although I myself would hardly have held out for so long, and I cannot alone. But hiking with its physical difficulties and a certain monotony along the way is like a breath of fresh air and something real that brings you closer to yourself. Of course, some revelations and understandings do not always come to mind, rather they did not come, but this is not necessary. In principle, it is quite enough to be in an information vacuum, this is sometimes not enough.
There is also such a moment that beauty must be earned or something. It was not for nothing that a high staircase led to some churches, and people had to first walk along it before receiving a blessing or lighting a candle. I remember when we were in New Athos monastery in Abkhazia, and they just brought us to the very top by car, I just felt some kind of catch, a person does not appreciate what is achieved easily, therefore the attitude is appropriate. And it was already quite different when we climbed the sacred Mount Moses in Egypt.
Excursions to the mountains as entertainment
That is exactly how I perceive such trips and sometimes I go there myself. If I don't have enough time, then why not drive me to the mountains for a day by car. This was true only once, the mountains are still very far from me. Come, look down at the insects, delight your eyes with beauty, of course, why not? Better than sitting at home 🙂 However, this is still more suitable for those who are very limited in time, who have only a couple of days to rest and need to get the most out of it, where can you go to this summit for 5 days on foot, when by car you can visit 5 peaks in one day. Fast life - impressions compressed in an instant, otherwise you will not have time. This also includes getting on adrenaline - a couple of minutes of pouring it into the blood replaces a week's vacation..
I'm not saying that this is bad, it's just that it doesn't suit me very much in the form of a constant pastime. I prefer a sedate and measured life, long trips without a return ticket, hiking with philosophical gatherings on the top of the mountain, and so on. But sometimes, I'm not at all averse to climbing the mountains for one day or jump from a 10-meter cliff into the river 🙂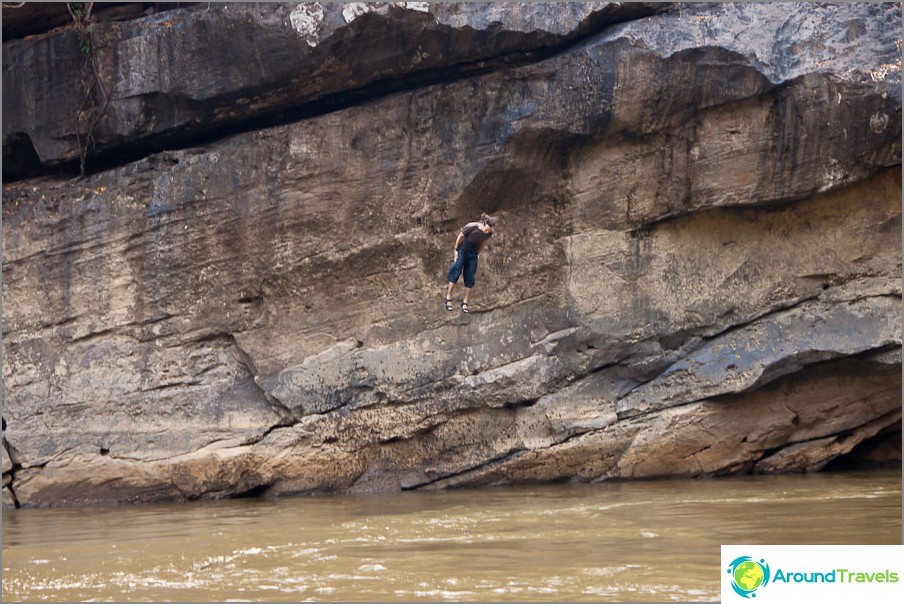 P.S. Please do not accept my point of view as some kind of truth, since my attitude to hiking is purely personal. I am sure that there are people for whom this is the most common form of recreation, along with everyone else..