Probably Doi Ang Khang will now be my favorite in the north of Thailand. Of the whole trip, I liked it the most here, although in Mae Salong also not bad from the point of view of a place in the mountains. However, in Ang Khang there is still a very beautiful park of plants, in addition to mountain landscapes, and some kind of virginity. There are very few tourists here, at least foreign ones, and almost no one speaks English at all. In general, very «clean» it seemed this place in terms of the atmosphere, I wanted to come back here again ... Even not so, while I was there, I wanted to stay for a while and not leave at all, do nothing and just be.
Still, there is a huge difference whether it is a popular tourist destination or not. And, I think, this property will persist for some time, for the sake of flowers, few will go here, the flow to Chiang Mai itself is not yet very large. Also in this province I recommend to see very beautiful hot springs Fang, they are not quite along the way, but they will fit well in the framework of a trip to the north of Thailand.
The content of the article
Royal Agricultural Station Angkhang
On the one hand, except for a park with plants, there is nothing special to see in Doi Angkhang. On the other hand, it seems to me that this is the highlight of the whole north of Thailand, because there is nowhere cooler.
Something similar was done at Flora Garden in Chiang Mai, but it's not quite that. I would advise you to set aside a whole day for a leisurely visit to the park in order to have time to feel the place, and not just take a bunch of photos. There are also nice cafes where you can sit relaxed, and just benches in shade and flowers, where, for sure, even books will be read in a special way. And most importantly, everything is quiet, measured, and there are no buses with package tourists. Occasionally Thais come running in, who can go off, but somehow this does not bother at all.
The territory of the agricultural station is large, it will be difficult to get around it on foot. As a rule, everyone travels by cars or bikes. Maybe there are bicycles, but I didn't recognize. Start straight in the circle, following the signs from the beginning. We drove in, paid for the entrance, and almost immediately on the right there was a large indoor flower pavilion, outdoor flower beds, two tropical pavilions, a staircase up to the rock and a garden with bonsai. Already here you can get stuck for a couple of hours.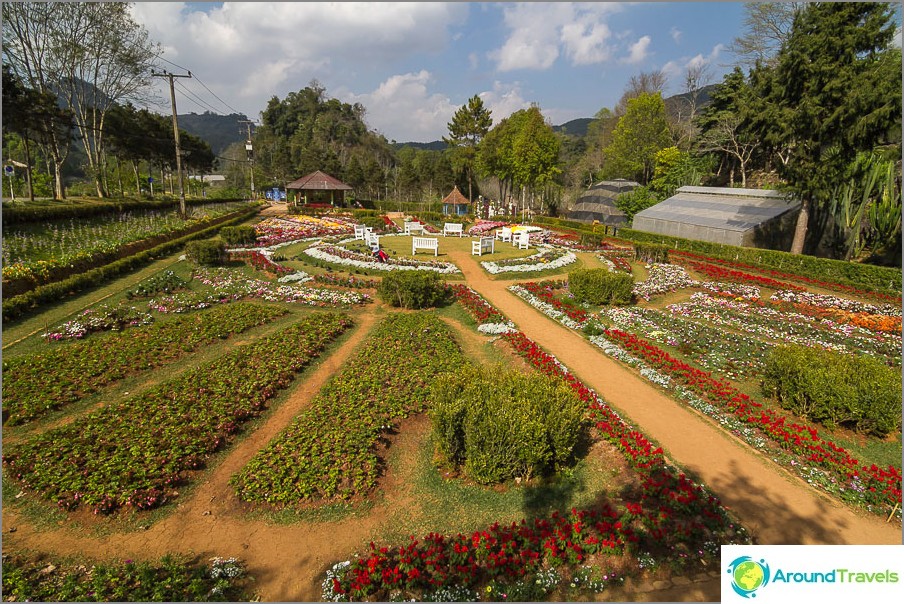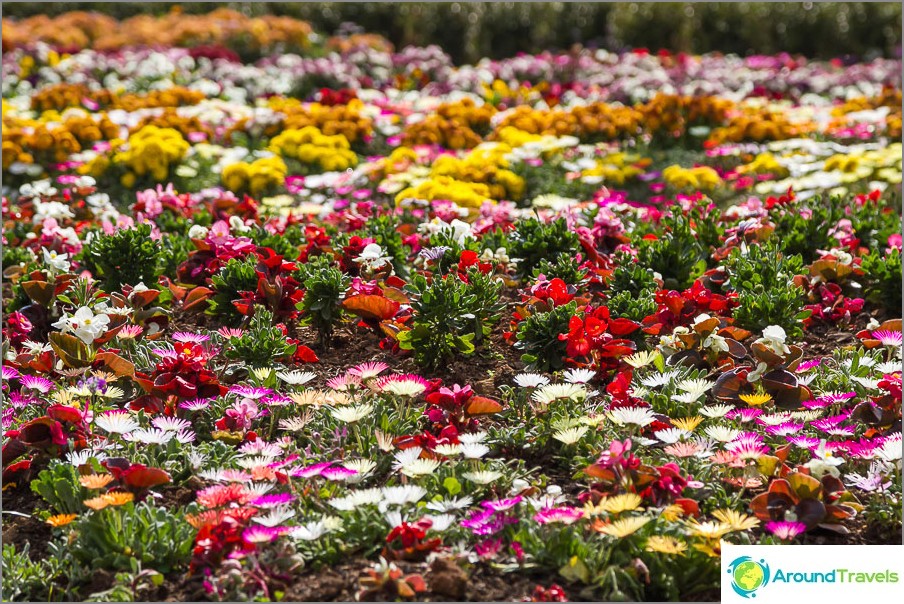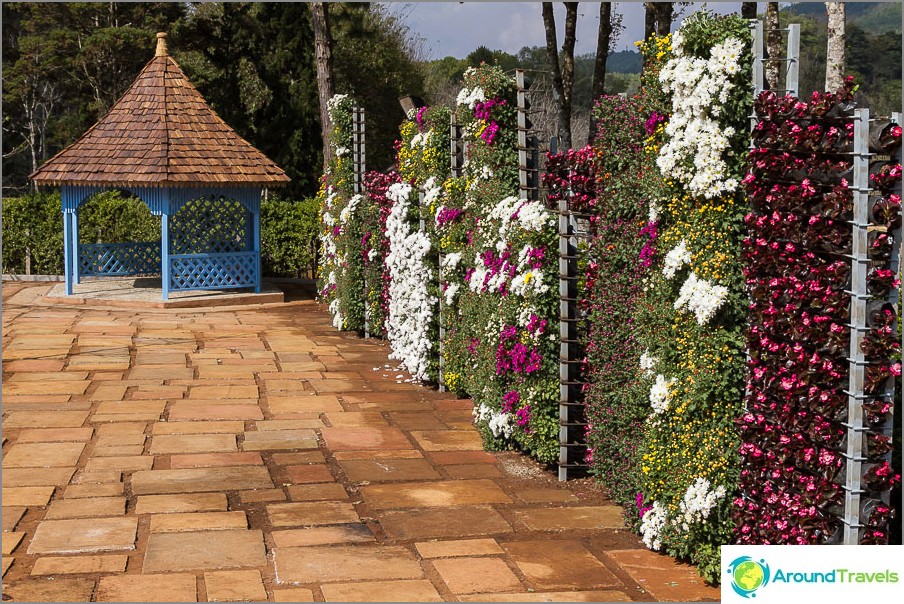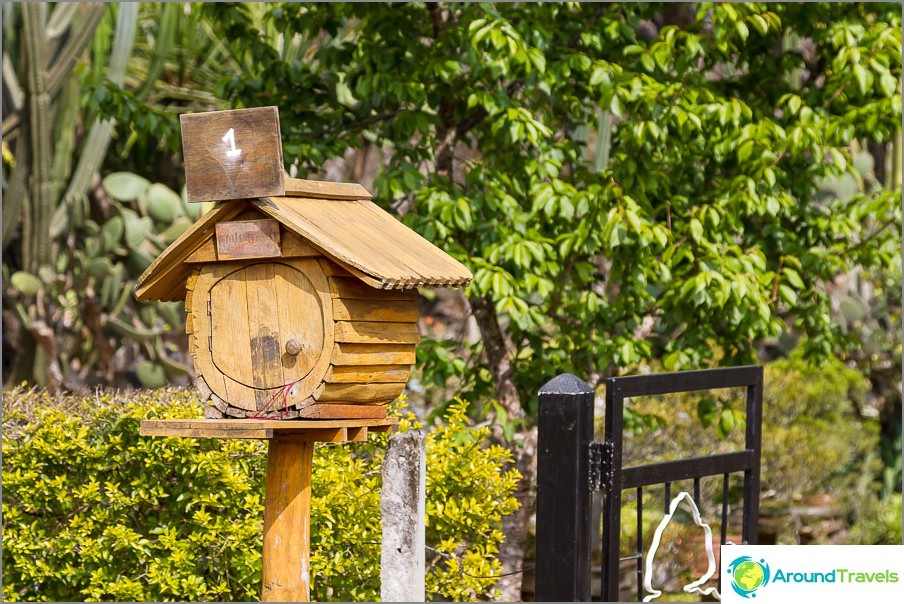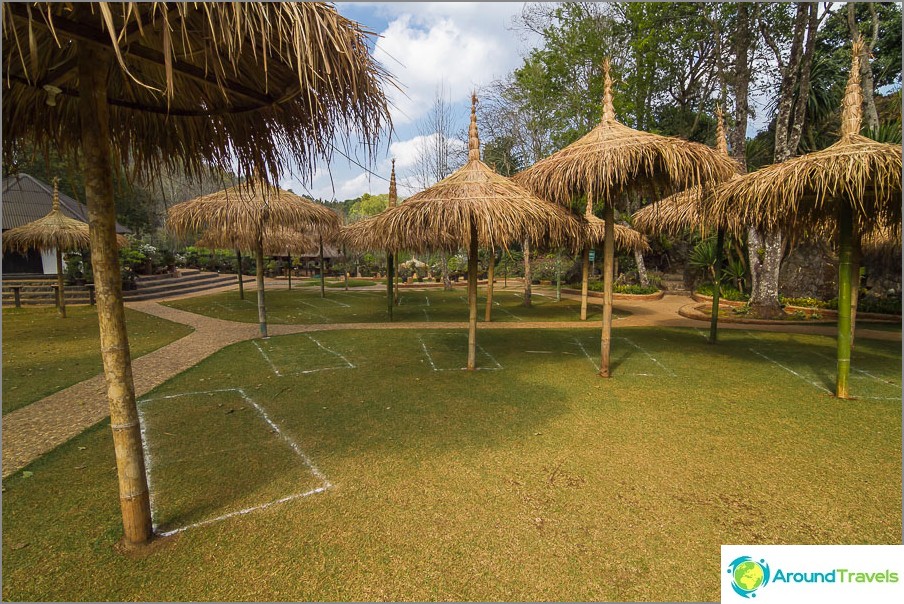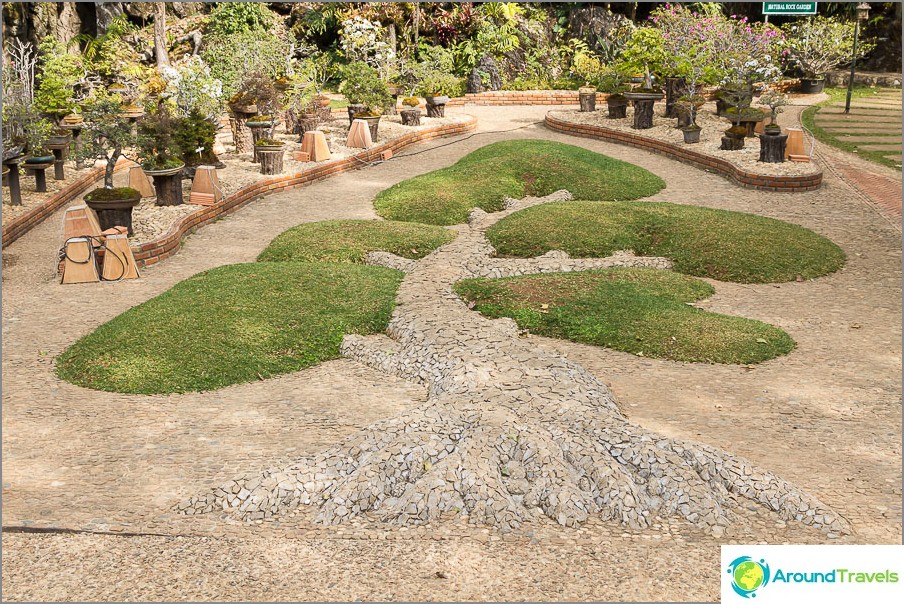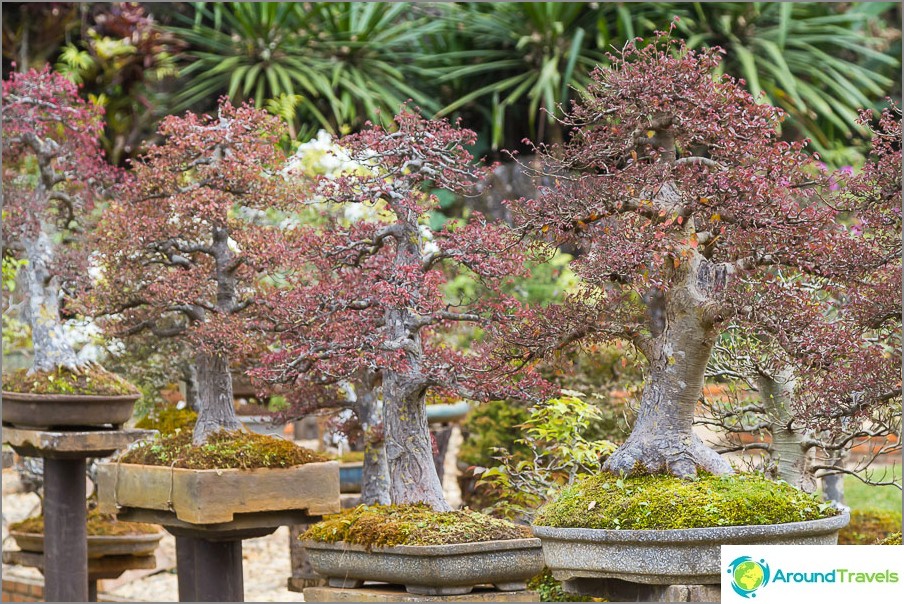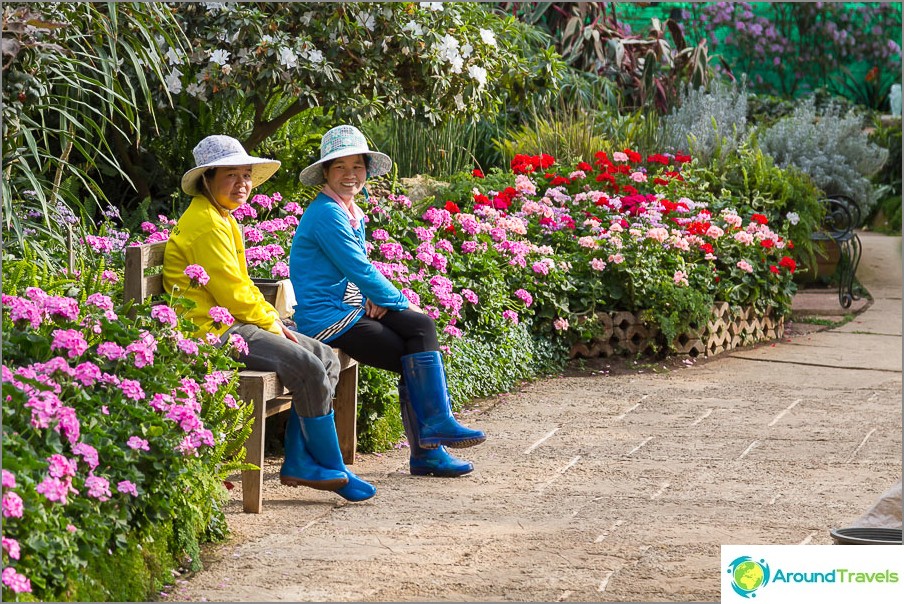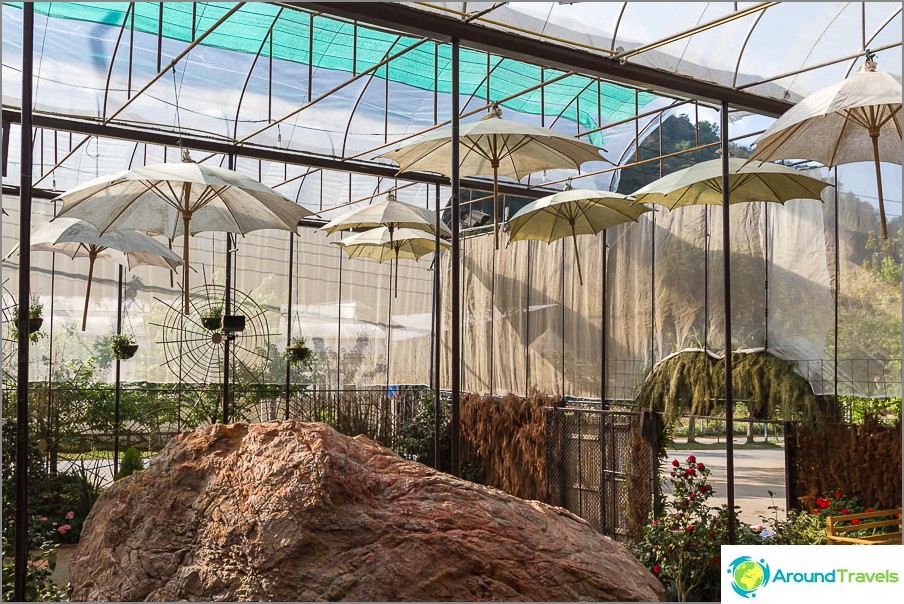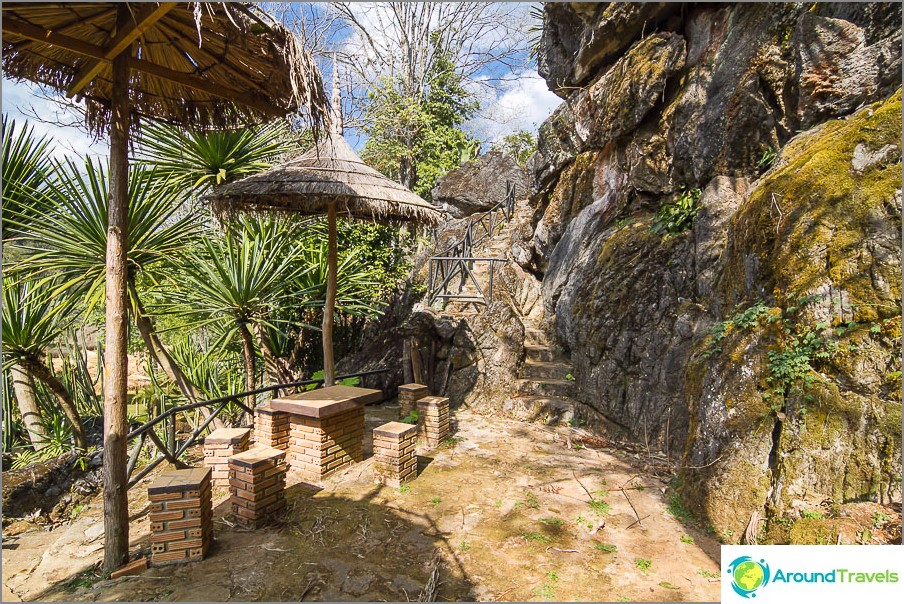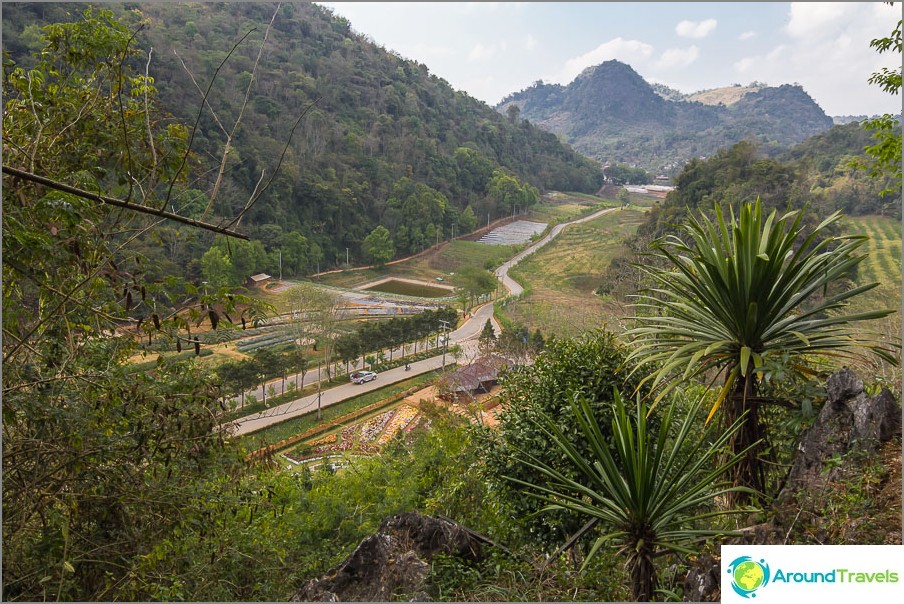 To the left of the entrance there are strange hanging flower beds, for some reason I associate with windmills, but no less interesting. «Mills» stand in a field, in a flower field. the beauty!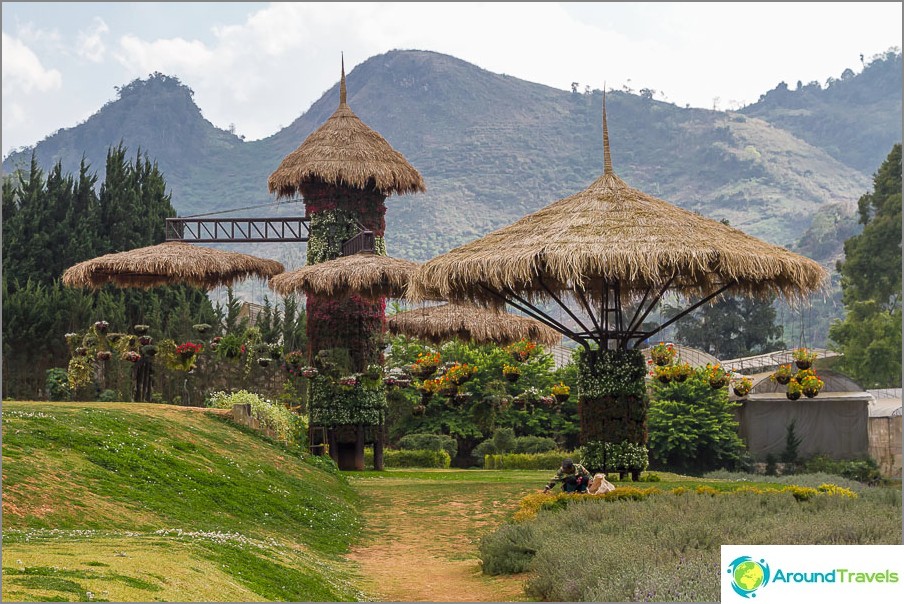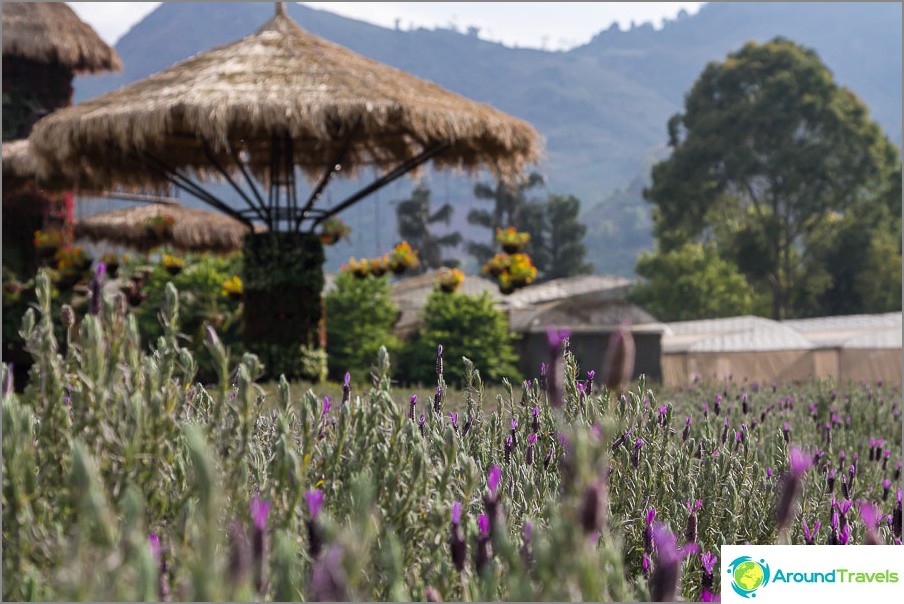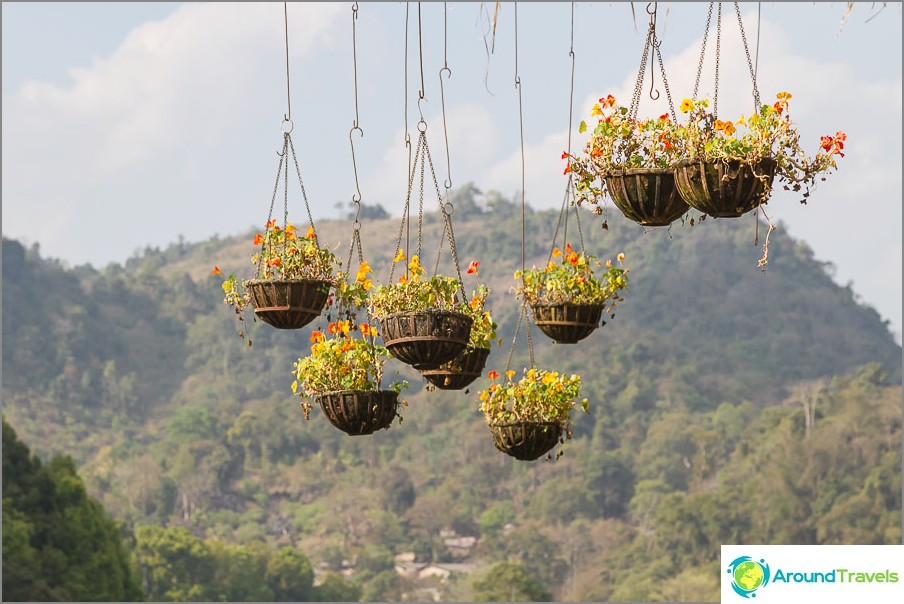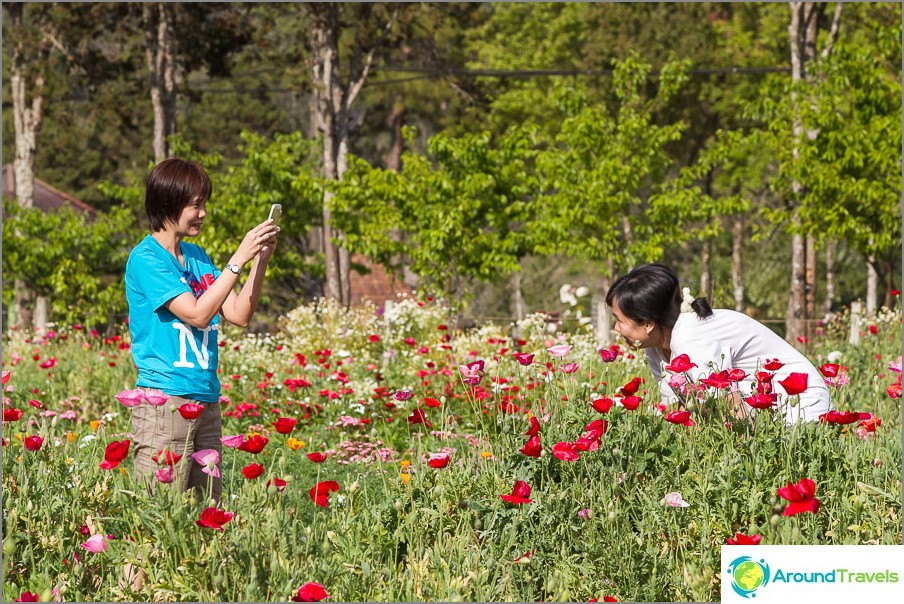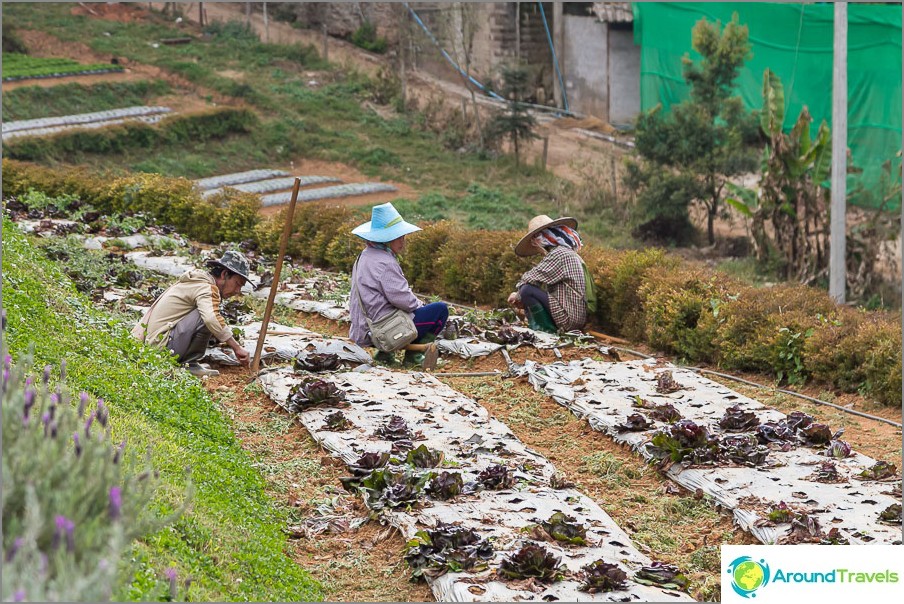 We go further to the other end of the park, and we find ourselves in another beautiful garden. My heart sank when I saw the houses here. How great it must be to spend a few days here among the mountains, with a beautiful view from the window and 10 meters from fragrant aromas.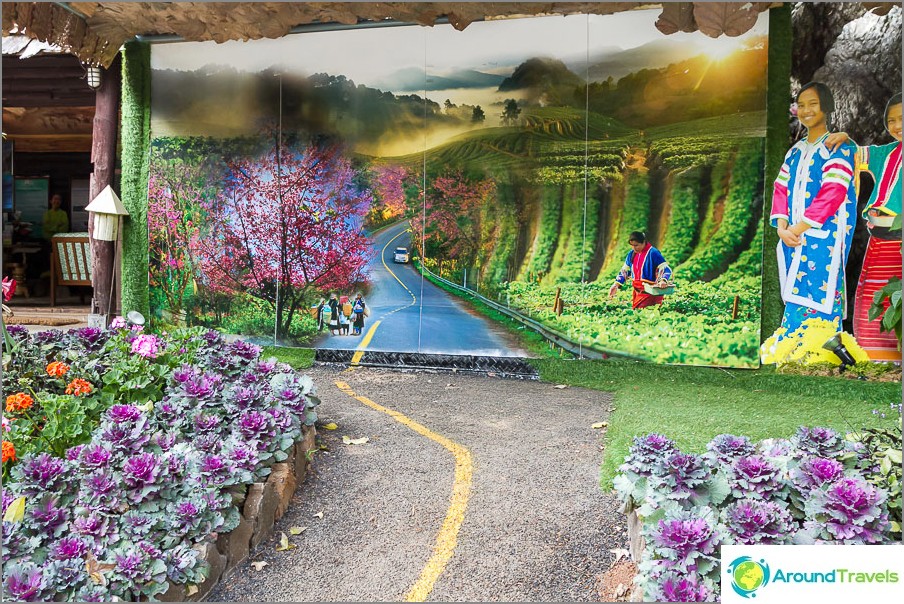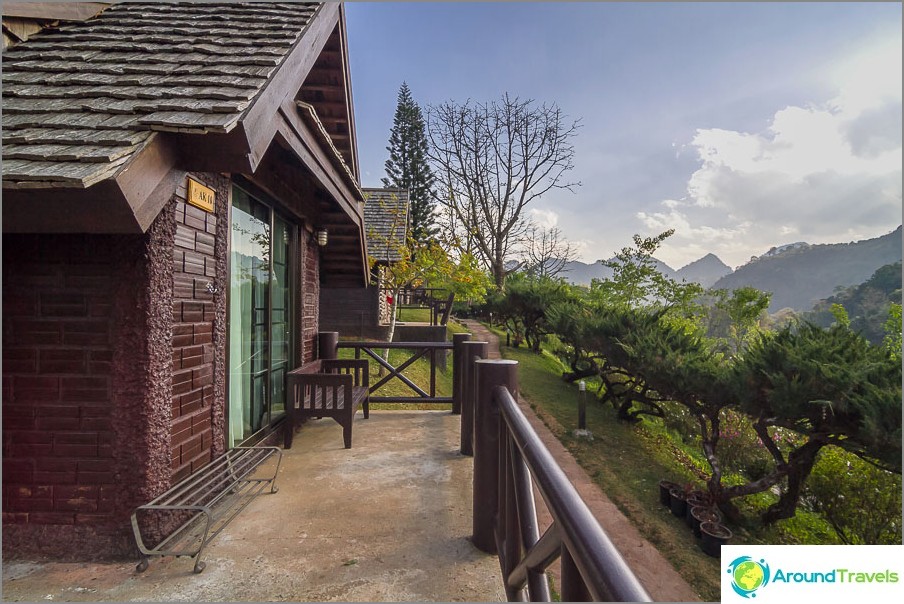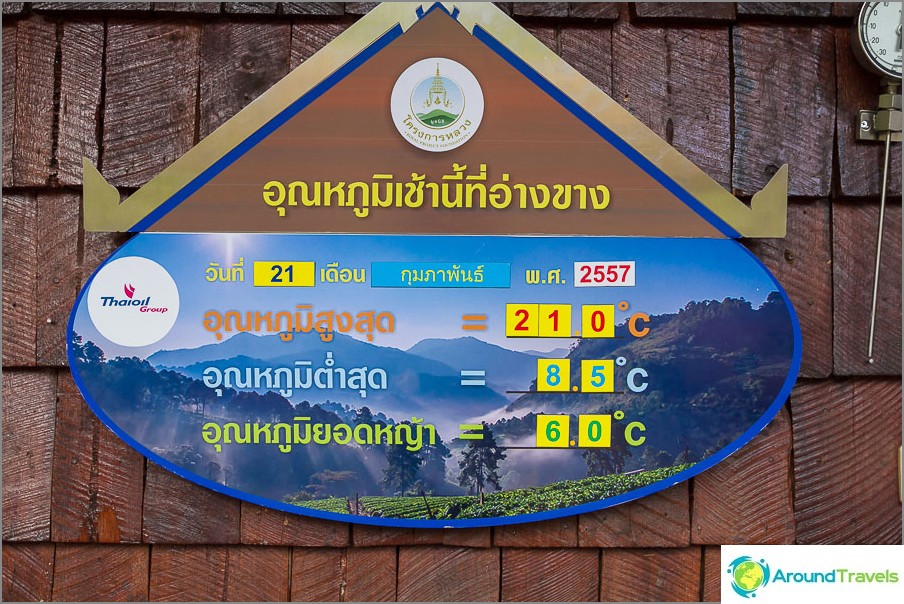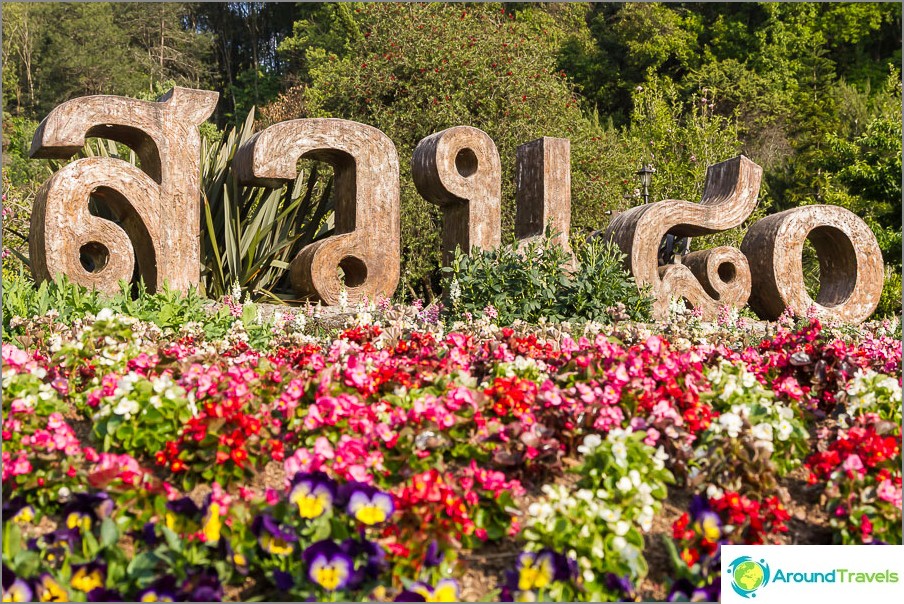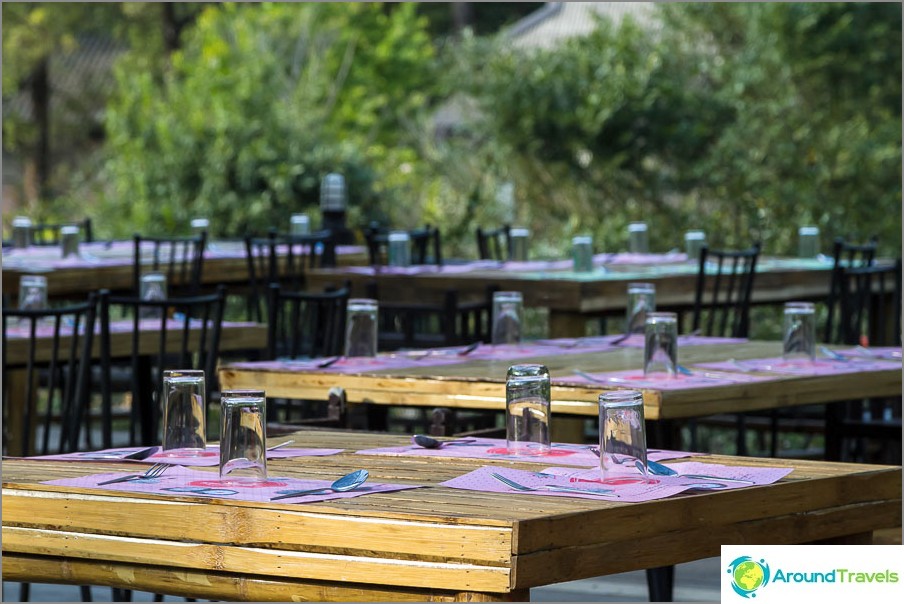 In fact, you can hang out in Doi AngKhang for a long time, because there is not one garden here, but several. But we go further, or rather in the opposite direction, but along a different road, as if completing the circle. After 500 meters there will be a vegetable garden, what do you think? 🙂 Even vegetables can grow beautifully.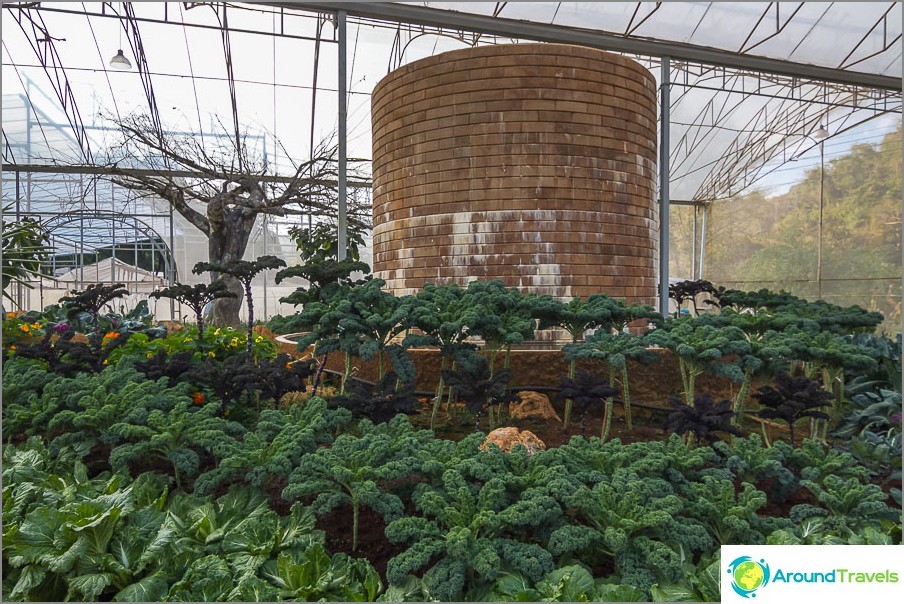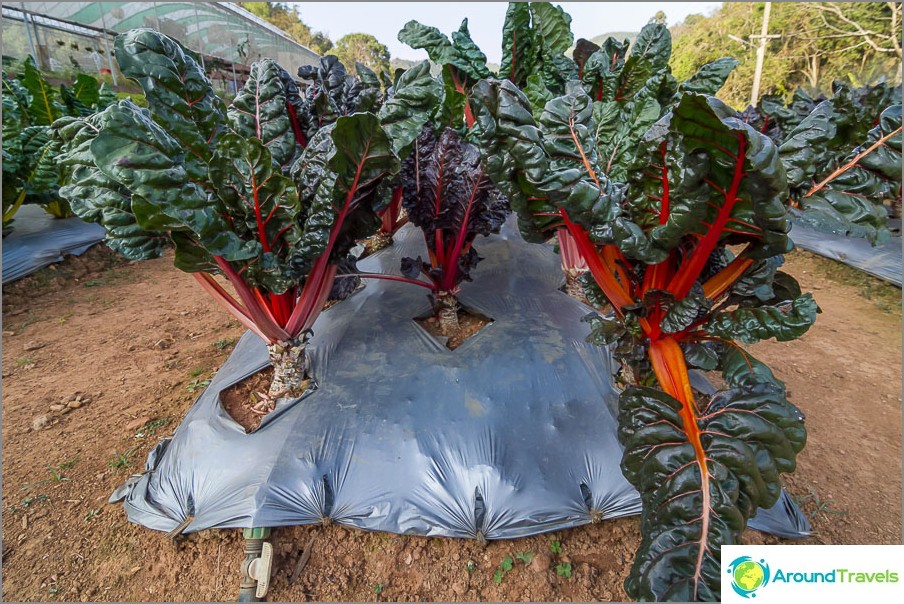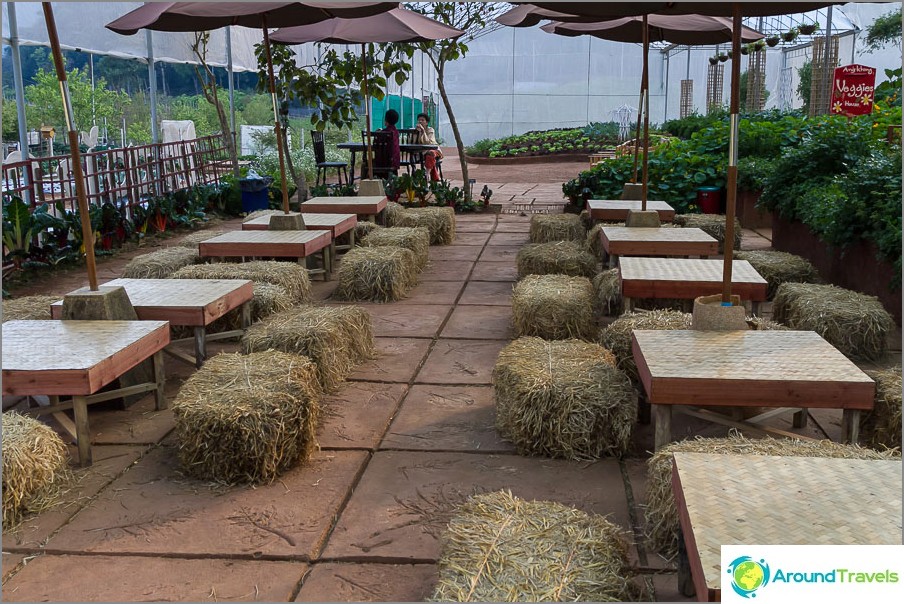 And if you are lucky with the season, you will see sakura thickets on the way to the exit, this is a magical sight! I didn't find it in February, so pitiful remnants.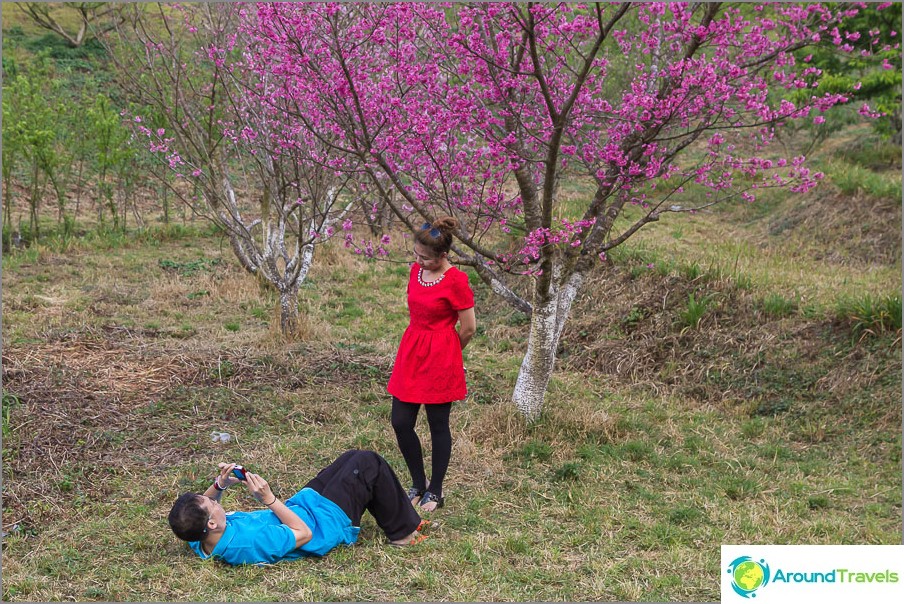 One of the observation points
In addition to the parkland, you can wander through the surrounding mountains and mountain villages with unafraid residents. Also, for sure, there are some trekking, but I just had enough to see the park. Maybe for some it will be commonplace, but I was impressed, both by some interesting finds of Thais, and by ordinary flower beds. In general, the scale of the park is amazing.
Before leaving, you can look at the observation decks. I managed to see only one, apparently this is the top of Mount Ang Khang (Doi Ang Khang). There is a road at the top and there is a cafe with hot tea and some food near the makeshift parking lot..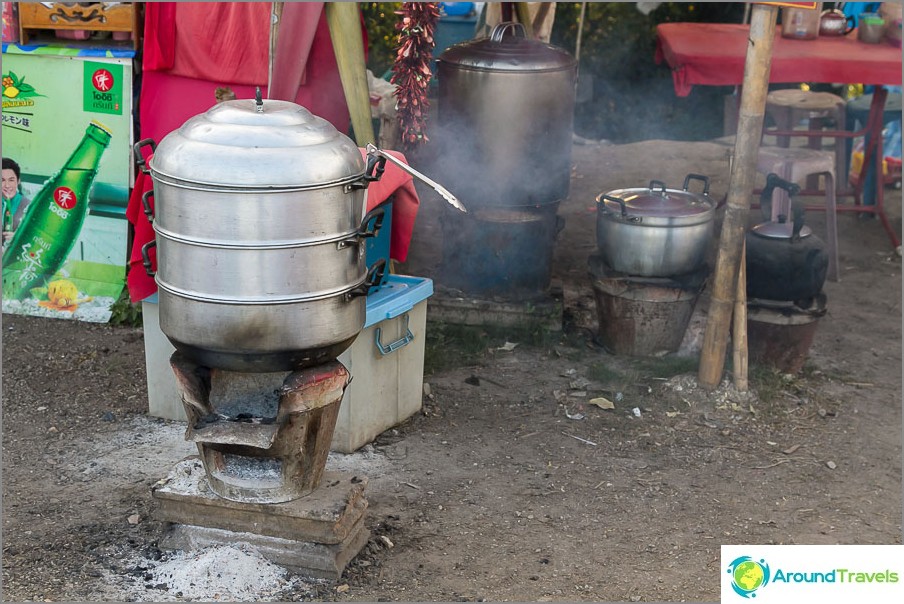 Information to visit
Entrance 50 baht.
Budget guesthouse for the night where I stayed, but keep in mind it is very simple and cannot be booked online. Still, I recommend booking in advance, for example,
good hotel - Angkhang Nature Resort, he is the only one there available for armor. Or you will have to spend the night not here, but go down to the main route and spend the night there, in the same Fang. But I would not rush, spend the night.
We drive in by car / bike, look for parking right away, go out and look around, walk around the pavilions. Then we sit down in the car again and go to the next parking lot. As a result, we make a circle and return to the place where we started. But you can also leave the other side, if you wish. Time is needed somewhere 3 hours, no less. And if at a relaxed pace, then you can go through the whole day, stopping to take pictures and have a snack in cafes.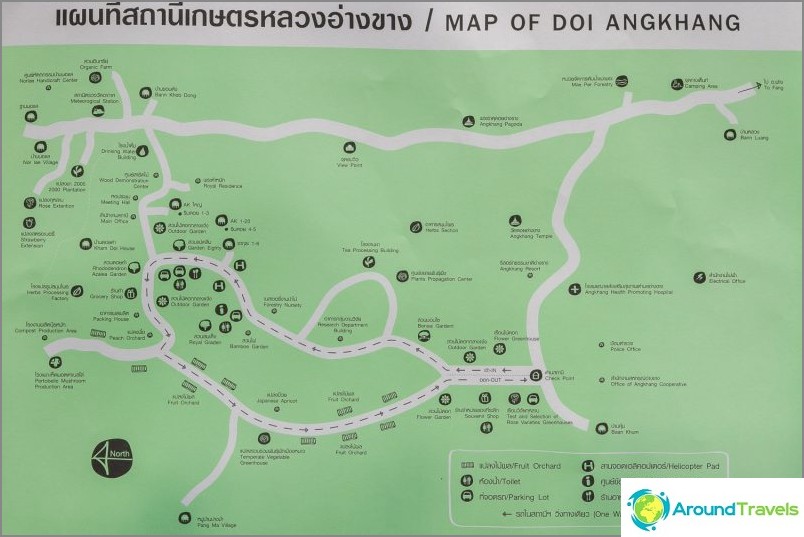 On the map
Added a detailed map with points. I marked everything that I saw and did not see during the trip: park, hotels, viewpoints, etc. If you find something else in this area, be sure to write comments, I will add to the map.
I also have a separate post about the road here. Even the road is amazing! It's only better to go on a long-distance, longer, but more beautiful.
Doi Angkhang and Fang District
Doi Angkhang and Fang Area: