The other day I remembered that in mid-January 2010 I bought the domain life-trip.ru and started blogging on it, and a little later my wife began to help me with this. And a little later in April, we took and quit and began to travel.
It turns out that a whole year has already passed! Time flew by so quickly. Constant traveling, writing articles, reading millions of pages on SEO, wordpress and other website affairs. Compared to previous years, when I was sitting in the office at work, there was no time to get bored at all, because the further, the more plans and the desire to do more and more..
What happened this year? Six months ago I already wrote a similar post, for those who are interested can compare - Travel blog is six months old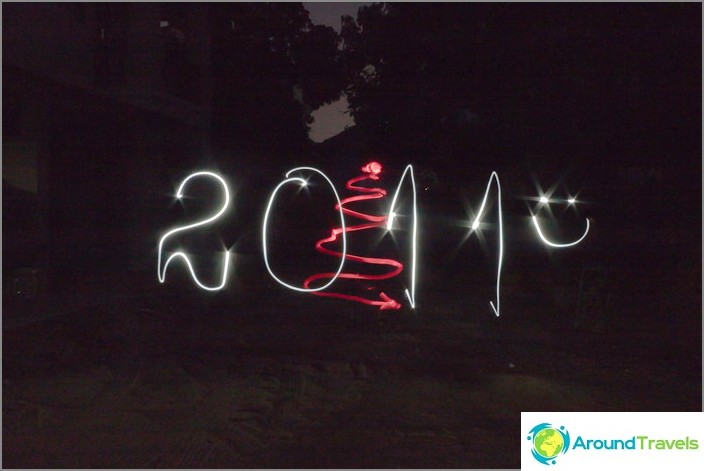 Few characteristics regarding the blog
- TIC 30, PR1 - about the same as six months ago. (upd. a day after the publication of the article PR3 became!)
- Our traffic dropped sharply at the end of summer due to the end of the season, since we mostly had articles about summer trips around Russia, and also because the structure of links on the blog changed and some of the pages dropped out of the index. Now the visitor is jumping and is 600-700 unique.
- The number of readers has grown. I don't know how many of them 🙂 The counter is shown as 589, but I don't believe it, the numbers are constantly changing there. Plus, some people read us through Twitter, Facebook, and it's impossible to understand the number of readers there..
- The number of comments approached 3200, minus ours. This is a good indicator. Six months ago there were only 900 of them. There is a positive trend and it pleases.
- The number of posted blog posts is about 160, of which 35 are paid articles from the exchange (they are in a separate section, and readers are not particularly visible). This is probably the most important gap. You need to write more often. And then, how where will we go, the blog is idle, as it was with our trip to Europe. After all, it is content that rules the world 🙂
What was done for promotion
In fact, only two effective pieces were done. This is the discovery of our faces, in a post We are just. And like downshifting and advertising in the mailing list, after which 200 people subscribed to us (I hope that the real ones).
I also bought a few guards, ran the blog through the paid base of forums, where you can leave a link (if anyone needs a base, write in a personal), and something else for little things.
We've also tidied up the look and feel of the blog. Well, at least in the form that we like at the moment. We added a greeting in the header and a picture, our news from Twitter, icons next to the article titles (info, photo, video) and changed the blog headings to more understandable ones. Hope usability has improved.
Make money on a blog
This is the saddest episode 🙂 There is not a lot of earnings yet. Contextual advertising brings 400-500 rubles per month, which does not turn out to be money..
I sold a few posts from the blog, and posted paid articles from the exchange, here the situation is better. However, all the earnings were spent on the purchase of guards. Vicious circle. Many bloggers do this, but you need to sell it profitably so that part of it remains for yourself, and part is spent on preventing the puzomerki from falling. Not a very interesting activity.
So far, I have made conclusions for myself that making money on a blog about travel in context and on guards is difficult and ineffective, so you need to look for other methods..
Travels
The most joyful episode 🙂 We finally drove through Europe, and visited three countries at once. And after that they left for the winter in Thailand, and learned what life without winter is.!
I will not list all the trips for the whole year (about 10 countries), there were quite a lot of them, the entire chronology is on the About us page.
So, at least, the dream of traveling and visiting interesting places for us comes true! At least for the sake of this, all this was worth starting. When, if not now?
Our plans
Well, let's make the gods laugh a little))
For now, we will continue in the same spirit - wintering in Thailand, periodically getting out in our calm rhythm to different places, writing articles and taking photographs. In a month we will go to paradise, that is, to the islands to the sea. In the spring we will return to Russia, and, probably, we will traditionally visit the Caucasus, and also, I would very much like to believe, we will reach Altai, otherwise, since 2009, he does not give me rest, everything calls and calls.
And the rest of the time, of course, we will be blogging, continue to learn how to make money on sites, and I hope we will launch new projects on the network..