How to fly from Tyumen to Moscow?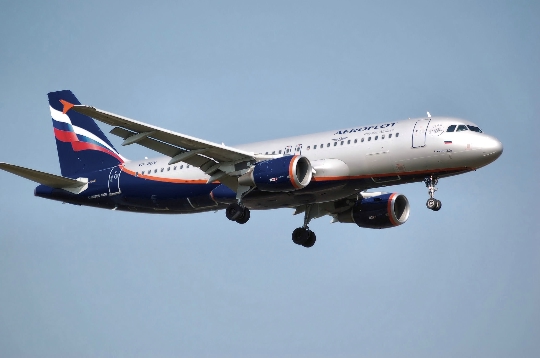 In Tyumen, you can go skiing, skatingor snowboarding in the center of "Voroninsky coaster", stroll through the historic square, where a monument to Yermak set, to visit the Holy Trinity Monastery and the Museum of Nature, paragliding and cycling. Now you are wondering how long it takes your way back?
How to fly from Tyumen to Moscow on a direct flight?
The flight Tyumen-Moscow (city distant from each other1700 km) takes 2.5-3 hours. For example, if you fly with "the S7", your flight will last exactly 3 hours with the "Yamal Airlines" and "Aeroflot" - 2 hours 40 minutes, and with "UTair" - 2 hours 45 minutes.
As for the cost air tickets from Tyumen to Moscow,it will be about 6000-10000 rubles (usually airfare pleases travelers with its democratic in September, March and April).
Flight Tyumen to Moscow with change
If on the way to Moscow, you have to maketransplant (such flights took 6-8 hours), then most likely, the docking will be conducted in Surgut, Yekaterinburg, St. Petersburg and Ufa Adler. If your route will begin considering transplantation in St. Petersburg, with the "STC Russia" and "Aeroflot" you will find yourself at the airport "Sheremetyevo" after 6.5 hours (in flight you will spend almost 5 hours, and waiting 1 hour and 20 minutes).
Select airline
The direction you are flying followingairlines (they use to transport their passengers Canadair Jet, ATR 72, Boeing 737-800, Antonov AN 148-100, Airbus A 321 and other aircraft): "Aeroflot"; "Ural Airlines"; "S7"; "Scandinavian Airlines'," Utair "," Gazprom Avia "and others.
Service Tyumen-Moscow flight dealsRoschino Airport (TJM) - it is removed from the city center is 13 km away (you can get to the airport by shuttle bus number 35 or number 87, 10, 141). Here it is possible to pack the luggage (Specialist per minute will pack your bags, wrapping them in a dense film - it will protect luggage from dirt and tampering), use the services of storage and ATM cameras operating around the clock, as well as to get everything you need in the convenience stores, souvenir shops and kiosks with printed materials, a snack in the cafe or a square meal in the restaurant.
What to do in an airplane?
In flight, you can occupy yourself reading typographicpublications, as well as thoughts, so that you finally decide to whom to give souvenirs purchased in Tyumen, - products from the Tobolsk bone (mini sculptures on the northern themes, women's jewelry, murals), a drop of oil in a glass flask, articles of ivory, boots, Siberian carpets.
Photo