Shopping in Singapore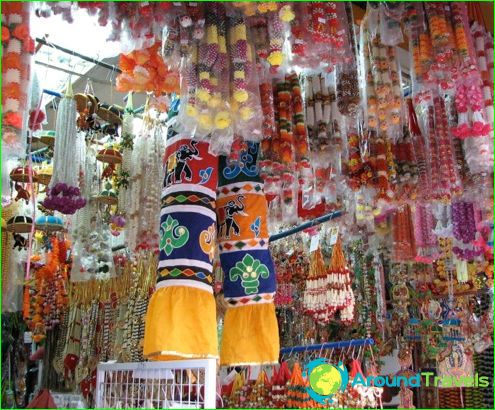 Singapore - port, it supplied the goods for thedifferent areas and classes - from the expensive and exclusive to cheap Chinese souvenirs, this is one of the largest commercial and industrial centers of Southeast Asia. In the shopping malls of Singapore pleasantly pleased with the service and a variety of high-end goods.
Where and what to buy in Singapore
Orchard Road - Singapore's trade center,here the largest number of shops, restaurants and hotels. In one of its shopping centers - Paragon can buy things from Versace, Jean Paul Gaultier, Gucci, Valentino, Prada and other designers and fashion houses. For the prestigious brands of clothing and shoes Giorgio Armani, Gucci, Paul Smith, you can go to the shopping arcade at the Hilton, which is also located on Orchard Road.
Shopping center «Delfi» is known for a wide range of Crystal Factory Waterford crystal and Wedgwood china, and still there are many boutiques with clothing and shoes of good quality.
Same Orchard Road, in the shopping center «Far East», you will findKwok gallery, where you can select the china, including antique and rare, jade sculptures, product master carvers of ivory. In the jewelry store House of Hung is possible to buy quality jewelry made of precious stones and diamonds.
The most popular shopping destination among touristsIt is «Centrepoint», which has many boutiques selling everything they want: books, cosmetics, oriental rugs, toys, electronics, household products and textiles.
Built in the form of Suntec City Mall human hand with rides, fountains, tropical oasis inside draws besides shops, that there are often shows and mini concerts.
Ngee Ann City is different from other shopping malls in that before building his conduct fair with good discounts, which you can buy good stuff cheap.
In Chinatown you can buy localsouvenirs - silk items, jewelry and jewelry in the traditional style, folk art products, Chinese tea and utensils for tea, and in the shops healers - means Chinese medicine.
Another interesting area - Little India. Here you can buy freshly ground spices, silk saris, jewelry, batik, jewelry boxes. Yet here is Mustafa Centre - a store with the lowest prices on products, it operates around the clock.
Season sales in Singapore at the end of May to the endJuly prices at this time to reach 80 percent. At that time, accounted for the largest influx of tourists and locals in shopping centers. In addition to summer sales, there are 3 season, discounts at the time - up to 50%.
Singapore tax is 3%, and maytour reimbursed when making purchases in the amount of 300 Singapore dollars. The shops marked Tax Free Shopping will issue you a check and return the money at customs after registration.
Photos of Singapore goods, shops and markets