Argentina airports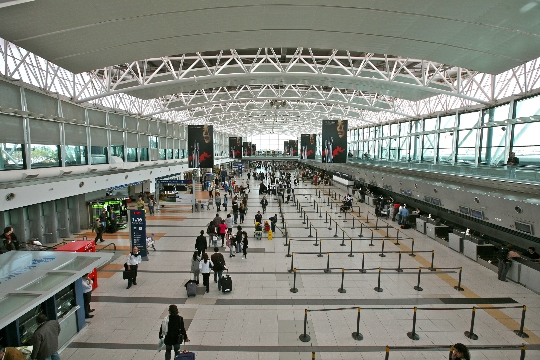 One of the most attractive countries in South America, Argentina is loved by tourists from all over the world. Tango schools, ski resorts, perfect steaks and gaucho culture are good reasons to land at one of Argentina's international airports and enjoy an exotic holiday on the other side of the world in the southern hemisphere.
Argentina International Airports
The country's most popular air gateway is the airport in Buenos Aires. In addition to it, the following have international status:
San Carlos de Bariloche airport in the west of the country. 9 km to the city center can be covered by a regular bus.
The air harbor of Salta Martin-Miguel de Guemes in the province of Salta is mainly visited by airlines from neighboring South American states - Peru, Brazil, Uruguay, Chile. The city in which the airport is located is the capital of the province of the same name..
It is only 13 km from the center of Rosario to the airport of Argentina called Rosario Islas Malvinas. The transfer is carried out by buses or taxis, which are not too expensive in the country.
Resistencia Airport in the province of Chaco receives flights from neighboring countries and the capital of Argentina.
Russian airlines do not make direct flights to the country and to get to Argentina from Moscow or St. Petersburg is possible only with a connection in one of the European capitals. The travel time from Russia to Argentina, excluding the transfer, will be at least 15-16 hours, depending on the chosen flight and airline. The most economical flight options can be "caught" by subscribing to news and special offers of such air carriers as Spanish Iberia, Alitalia, British Airways, Air France or German Lufthansa.
Metropolitan direction
The runways of Eseira International Airport are located 22 km southeast of the center of Buenos Aires. This is the country's largest air gateway, carrying up to 9 million passengers annually and accepting, in addition to the flights of its neighbors on the continent, flights of such European air carriers as Lufthansa, Air Europa, Iberia Airlines, Alitalia, KLM, Air France and British Airways. Transfer to the city can be done in several ways:
City buses N51 and N8, express 502 to Esseira station and 394 to Empres Monte Grande. Not a very convenient way if the traveler has a lot of luggage, but the fare is very low.
Rent a car, rented directly from the Argentina airport at the rental car office.
Taxi. It is advisable to use the services of licensed cars equipped with meters.
Additional information about flights, timetables, on-line scoreboards and information about infrastructure and services provided can be obtained on the official website - www.aa2000.com.ar.
Argentina's second metropolitan airport is named after Jorge Newbery, serves local flights and receives flights from Brazil, Chile and Uruguay.
Photos