Currency in Argentina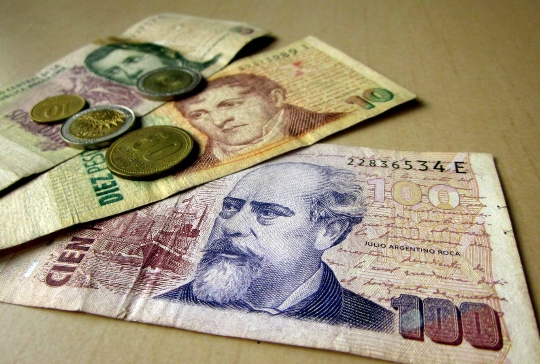 Argentina is a wonderful and interesting country that is very popular with many tourists. Those who are going to travel to this country for the first time may wonder: «What is the currency in Argentina?». This country has its own currency, which is called the Argentine peso. It was introduced in 1992 and replaced the previous currency - the austral. At the current exchange rate, 1 peso equals 10,000 australes. The peso has fractional values, 1 peso is divided by 100 centavos. The exchange rate of the peso is constantly fluctuating and to keep it, the Argentine government periodically made purchases of US dollars. After the financial crisis in 2001, the exchange rate of the peso was severely disrupted. And since January 2002, the peso has been worth $ 0.25, which is 4 pesos per dollar. After a while, the central bank said it wanted to maintain the exchange rate between 2.90 and 3.10 pesos per dollar. The central bank would take all necessary measures to protect the peso from inflation. In 2014, the peso rate reached its lowest historical mark - eight pesos to one dollar.
Money in Argentina
Currently, coins are used in circulation in denominations of 1, 2, 5 pesos, as well as 1, 5, 10, 25, 50 centavos, and banknotes in denominations of 2, 5, 10, 20, 50, 100 pesos. On the obverse side of the coin, its denomination and year of minting are depicted, and on the reverse side there are various images. All banknotes are mostly red-orange and purple shades, a pretty decent design. They also depict portraits of various figures..
What currency to take to Argentina
This question may arise for a tourist planning his vacation in Argentina. It is worth giving preference to the US dollar, although another foreign currency is fine. In all Argentinean banks and large shopping centers, hotels and specialized exchange offices, currency can be exchanged without problems. But in the provinces it is almost impossible to pay with them, here the Argentine peso is better to still have in stock.
Currency exchange in Argentina
Argentina has a large number of establishments where you can exchange foreign currency for local - airports, banks, specialized exchange offices, etc. Of course, it is better to give preference to banks or exchange offices, as there you can get the best conditions for currency exchange.
Photos