Culture of Argentina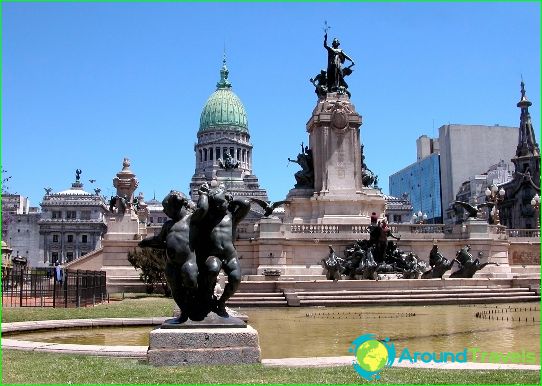 The South American state, despite its colossal remoteness from the Old World, looks the most "European" among its neighbors. The formation of the culture of Argentina was influenced not only by the customs of its indigenous peoples, but also by the peculiarities of the life of immigrants from European countries who came here at different stages of the historical development of the state..
About gauchos and their traditions
The social group that has the greatest influence on the development of the culture of Argentina is called the gaucho. These people are close to American cowboys in spirit and in essence, and their principles, customs and beliefs are strong in modern Argentina..
Gauchos came from the marriages of the Spanish colonialists with Indian women. They were engaged in cattle breeding and their life and culture more than once became the object of the creation of literary and artistic works by Argentine authors. The main human qualities of the gaucho - decency, loyalty, courage and hospitality - can be fully considered the virtues of modern Argentines. Their life was associated with horses, and therefore in the culture of Argentina, the ability to ride a horse is reflected in painting, dancing and traditional entertainment..
The peculiarities of the literature of the South American country are fully represented in the striking novel by Jose Hernandez "Martin Fierro", the protagonist of which is, of course, the gaucho.
Tango cult
The culture of Argentina is impossible without its flamboyant dances, of which tango is undoubtedly the king. This name appeared only at the end of the 19th century, although the passionate and sensual dance appeared much earlier: its movements came from the ritual dances of some African peoples, whose representatives ended up on the American continent as slaves.
Today's Argentina and tango are almost synonymous words, and therefore the country even celebrates National Tango Day, when all residents, young and old, take to the streets and dance.
Redeemer and other monuments
The statue of Christ the Redeemer is one of the landmarks of Argentina. The religiosity of its inhabitants is the most important feature of the national character, and therefore it was such a sculpture that in 1904 became a symbol of the end of the conflict between Argentina and Chile. After settling a territorial dispute, the neighbors erected a sculpture of the Redeemer on a pass in the Andes and vowed not to disturb the peace.
No less famous is the Basilica of the Virgin Mary in the city of Lujan, where thousands of pilgrims from all over the world come every year. The town is also famous for its museum complex, which tells visitors about the history and development of the culture of Argentina..
Photos