Airport in Bruges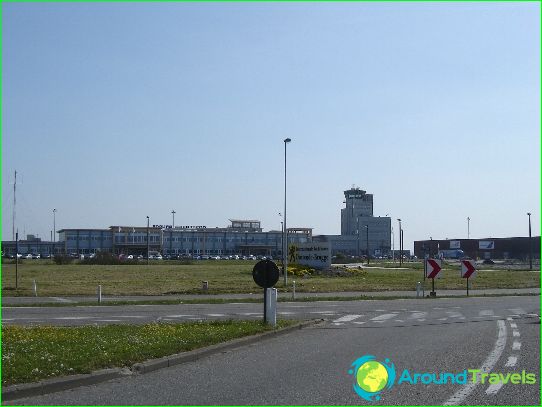 The Belgian airport serving the city of Bruges is called Ostend-Bruges Airport. The airport is located in the city of Ostend and is located about 25 kilometers from the city of Bruges. The North Sea is just a kilometer from the airport, and the E40 highway is 10 kilometers away..
The annual flow of passengers is not that great, a little more than 230 thousand passengers are served here a year. The airport is mainly used for cargo transportation; about 60 thousand tons of cargo is handled here every year..
History
The airport was actively used during the Second World War, then it played an important role in the battle for England. After the war, the airport in Bruges received international status and began to operate its first flights to European cities.
In 1992, the airport was transferred to the Flemish community, in the same year it received a new name - Ostend-Bruges airport.
From May to December 2003, the largest low-cost airline operated flights to London Airport.
Services
The airport in Bruges is ready to offer its guests all the services they need on the road. Hungry passengers can visit cafes and restaurants located on the territory of the terminal.
The airport is also ready to please tourists with a small shopping area where you can find a variety of goods - from souvenirs and jewelry to food.
For passengers with children, there is a mother and child room at the terminal. There are also special playrooms for children..
In addition, the airport offers a separate waiting room, with an increased level of comfort, for tourists traveling in business class..
Other services provided by the airport include: ATMs, bank branches, Internet, post office, luggage storage, parking, etc..
How to get there
There are several ways to get to the city of Bruges from the airport. The train departs regularly from the airport to the railway station and back. Also, bus number 6 runs to the railway station..
Alternatively, you can suggest a taxi. For a higher fee, you can take a taxi to any point in the city.
Photos Bruges airport