Resorts of Belgium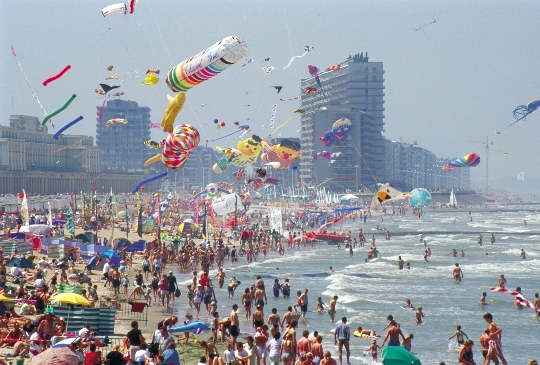 Just three hours aboard a comfortable airliner, and here it is - Belgium, a country of delicious chocolate, a boy peeing without a twinge of conscience, and perfectly cut diamonds, which, as you know, never ceased to be liked by girls. The contingent of a tourist who chooses a trip to Belgium among other vacation options is very diverse, but among fans of sights, jewelry and sweets, there are often fans of a little exotic, by conventional standards, beach holidays. Not only the residents of the country themselves, but also Russian tourists who want to breathe deeply the salty breeze of the cold North Sea aspire to the resorts of Belgium.
For or Against?
If you wish, you can find a lot of arguments against a beach holiday in Belgium, and the main ones among them will be a short season and not too pleasant water temperature for long swimming. Indeed, even in the height of summer, coastal waves warm up to a maximum of +18, but they pleasantly refresh those who want to swim a hundred or two meters along the picturesque coast. July and August are considered the best time to relax in the resorts of Belgium, and this is quite enough to plan your vacation..
The undoubted advantages of a summer vacation in Belgium include a short direct flight from the capital of Russia, pleasant ticket prices, the ability to combine sunbathing with a rich excursion program and the proximity of other European countries that are worth visiting, since the Schengen visa already adorns the tourist's passport.
Kingdom of the North Sea
Despite its cold name, the sea in Belgium in summer looks quite worthy for those who like to swim and dive. The main resort in Belgium, where vacationers gather, is the city of Ostend, which offers not only beaches, but also an excellent infrastructure..
In Ostend, you can bask in the heated seawater pools if the waves suddenly seem unwelcoming, play the races at the local racetrack, or sample impeccably cooked seafood in cozy restaurants..
For active and sporty, this resort in Belgium has prepared entertainment in the form of windsurfing and yacht racing, and for the curious - several very interesting expositions of local museums. Those who want to test themselves for luck place bets in a local casino, and shopaholics find in shopping centers not only diamonds, but also souvenirs of various properties..
Photos