Belize Airports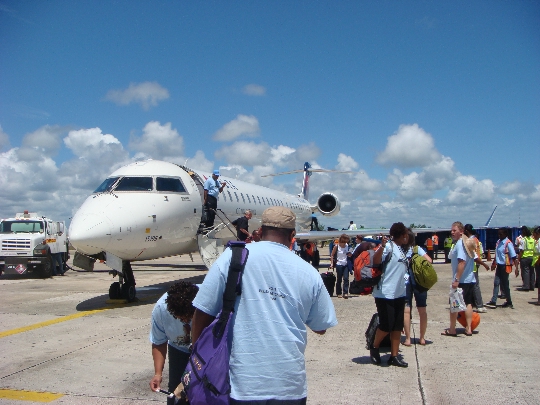 The small state in Central America enjoys immense authority among divers, thanks to its barrier coral reef and the famous Great Blue Hole, an ideal diving site for those who consider themselves a professional. Belize airports are very popular with tourists - the roads here are far from perfect.
Belize International Airports
The country's only air harbor with international status is located in Belize City. The city where the airport is located is the capital of the country on the coast of the Caribbean Sea in the eastern part of the state.
Philip S. W. Goldson Internetional Airport and Belize City city center are 15 km away and are best reached by taxi. For a bus transfer, you will have to stock up on time - public transport in the country does not have a regular schedule and serves passengers with delays and interruptions.
At Belize International Airport, you can see the aircraft of various airlines:
American Airlines, Delta Airlines, Southwest Airlines, United Airlines and US Airways fly here from the USA.
El Salvador is connected to Belize by Avianca, and to the capital of Panama by Copa Airlines.
It is easy to fly to the Mexican resort of Cancun from Belize Airport by Maya Island Air, and to Guatemala by Transportes Aereos Guatemaltecos.
International check-in for passengers and baggage at Philip S. W. Goldson Internetional begins two and a half hours before departure. Security and inspection rules are standard.
Belize Airport does not boast a well-developed and modern infrastructure, but for the needs of passengers, it has a cafe, a small duty-free zone and a currency exchange office..
All information about the flight schedule can be obtained on the official website - www.pgiabelize.com.
Alternate aerodromes
Belize Airport is located 2 km north of the city center and serves local airlines. From here it is easy to get to the most remote corners of the country, Guatemala City and some Mexican resorts - Cancun, for example.
A small airport in the city of Plasencia in the southeast of the country is located in the Belizean beaches. The local airlines Tropic Air arrive here, delivering tourists to holiday destinations in Belize hotels..
More information on the website - www.theplacencia.com
Only domestic flights are served by Silver Creek Airport. The passenger terminal is located quite far from the city and you will have to cover almost 80 km by taxi or order a transfer from the hotel. To check in for your flight, it is enough to arrive at this Belize airport two hours before the departure time.
Photos