Suburbs of Toronto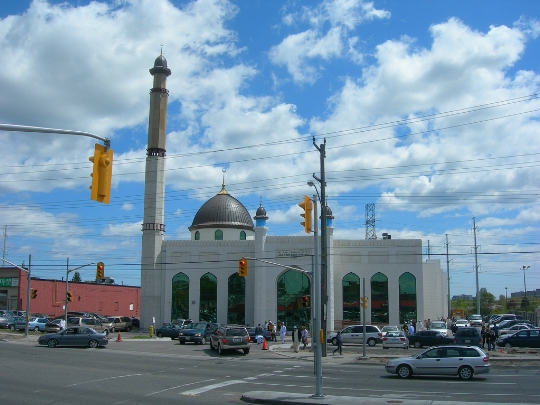 The Toronto metropolis is one of the largest not only in Canada, but also in North America. It is considered their home by more than two million people, and together with the suburbs of Toronto, it forms an agglomeration of five million. The "Economic Engine of Canada" is also a major tourist center that annually receives hundreds of thousands of visitors from all over the world..
Scarborough White Cliffs
This suburb of Toronto borders Lake Ontario, and it was named after the English city of Scarborough in North Yorkshire. Colonel John Simcoe's wife, walking with her husband in the newly founded city of York, which later became Toronto, decided that the rocks of the lake's coastline reminded her of the English landscape in her native town of Scarborough. This is how the future suburb of Toronto in Canada got its name, and the White Cliffs of Scarborough have now become a favorite walking place for both locals and tourists. Natural attractions have earned rocky Scarborough the title of the greenest area in the metropolis..
On a string to the world
Other suburbs of Toronto are not distinguished by an abundance of attractions, but some interesting facts about them may well attract active travelers:
In North York, Russian is considered the second most spoken language after English. Almost 15% of the district's population speaks it, and therefore Russian tourists who are bored of their homeland are always recommended here an excellent restaurant with dumplings and a store with black bread.
In the suburb of Toronto, Etobicoke, you can become the owner of colorful panoramic photos of the central part of the city with the famous TV tower. Just take a sunset stroll through Colonel Samuel Smith Park.
Wonder of the Great Lakes
Once in Toronto, it is worth spending the day and driving towards Niagara Falls. This natural miracle is located just one hundred kilometers from the metropolis and consists of three waterfalls, each of which is more than fifty meters high.
"Horseshoe" is best seen from the Canadian coast. The width of this stream is almost 800 meters. "American Falls" is twice as narrow, and "Veil" seems to be a small stream against their background. Below, huge water streams can be viewed closer from a small pleasure boat and get a fair share of adrenaline from the roar of the elements a few tens of meters from the board.
The town of Niagara Falls, located near Niagara Falls, will delight the traveler with an abundance of souvenir shops, where the miracle of nature is depicted on numerous mugs, T-shirts, caps and calendars.
Photos