Airport in Nalchik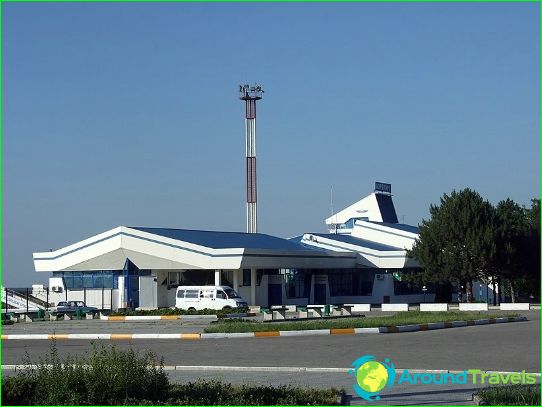 The international airport in Nalchik is located on the outskirts of the northeastern part of the city. In addition to civil aviation, flight units of the Air Force and the Ministry of Internal Affairs of Russia are stationed here. In addition, a regional rescue base is based on the territory of the airport, carrying out search and rescue operations within a radius of up to 300 kilometers..
The runway of the airline, 2.2 kilometers long, is reinforced with asphalt concrete and is capable of accommodating aircraft of all types with a takeoff weight of up to 80 tons. The capacity of the air harbor is more than 250 passengers per hour, including international flights..
The geographical location of the airport in Nalchik allows non-stop flights to European countries, Africa, the Middle East and the CIS countries, including Russia, which makes the airport attractive for many airlines in the world. Flights depart from here daily to Moscow, Istanbul, Antalya and other cities of the planet. During the season, charter flights to popular tourist countries are served.
Service and services
The airport's small passenger terminal has all the means to create comfort and safety for passengers. On its territory there is a mother and child room, food points, boutiques with printed and souvenir products. The work of the medical center was organized. And also provided round-the-clock security of the airport.
There are separate conditions for servicing VIP passengers. For them there is a high-comfort waiting room, a conference room, a meeting room, with the possibility of using special office equipment, there is free Internet.
Passengers with disabilities have not been forgotten either. For them, if necessary, the airport in Nalchik will provide an escort to their destination and a special car.
For recreation on the territory of the airport there is a small hotel, a restaurant and a cozy cafe. Car parking is provided at the station square.
Transport
The airport in Nalchik is located within the city limits, so getting out of here will not be difficult. A city bus on route No. 17 and a minibus for 16 seats, following on route No. 24, run regularly. From the nearest settlements of Kabardino-Balkaria to the airport, the movement of suburban buses has been established. Alternatively, you can use the services of local taxis.
Photos of Nalchik airport