Airport in North Cyprus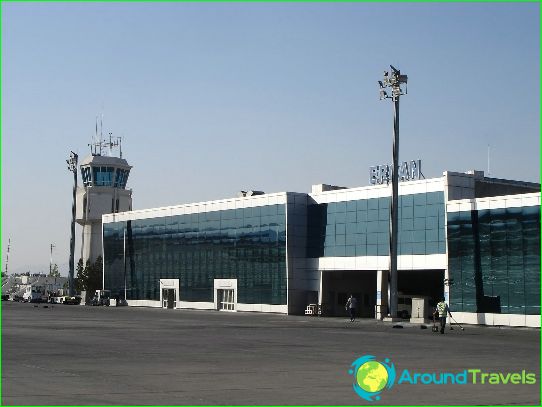 Ercan Airport is the international airport of Northern Cyprus. The airport is located in the unrecognized state - North Cyprus. Due to its location, the airport is not officially international, nor does it have a registered ICAO or IATA code.
The airport is located near the capital of Northern Cyprus, Nicosia. It is worth noting that all aircraft flying from the airport in Northern Cyprus Ercan must make a stopover at one of the airports in Turkey..
Since 2006, the issue of organizing direct international flights from this airport has been actively resolved..
At the moment, Ercan Airport has two runways, the length of which is 2755 and 1800 meters. The airport is able to accommodate most aircraft, but the runway is not long enough for heavy aircraft. The apron is capable of parking up to 7 aircraft.
History
Before Ercan airport, Timvu airport was located on this territory. It was built by Great Britain. At that time, Northern Cyprus was part of the colony of this country. Ercan Airport was used as a military base during World War II.
When Cyprus declared its independence, this airport was abandoned. Only after the emergence of Northern Cyprus as a separate state, it was decided to restore the airport. At the moment it is the largest airport of the unrecognized state of Northern Cyprus.
Services
Airport in Northern Cyprus Ercan has all the services you need on the road. Several cafes can be found here that will feed hungry passengers. There is also a small shopping area where you can find various products..
If necessary, passengers can seek help at the first-aid post..
For passengers with children, there is a mother and child room on the territory of the terminal; in addition, there are specially equipped play areas for children..
Of course, a set of standard services is presented: ATMs, luggage storage, post office, currency exchange, etc..
For passengers traveling in Business Class, the airport offers a separate lounge.
How to get there
There is a regular bus service from the airport to the city - this is the cheapest option for transportation. Taxi services will be much more expensive, the parking lot of which is located near the terminal building..
Photos of the airport in North Cyprus