Beaches in Larnaca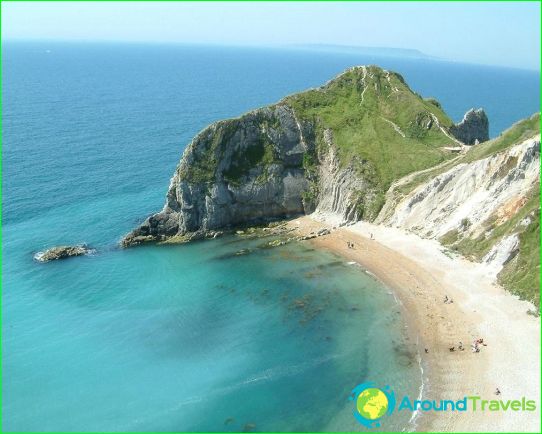 Larnaca is the perfect place for a quiet family vacation. This resort is considered the most affordable in Cyprus. Most tourists come here in search of ideal sandy beaches and natural paradise. Unfortunately, Larnaca beaches are not among the best sandy beaches in the world, and yet they are visited by thousands of tourists from year to year and are very popular..
You can safely come here with the whole family. Frequent visitors to the resort are elderly people who want to take a break from the annoying city bustle and noise..
Larnaca is a small tourist town by the sea. His life flows measuredly and quietly. But here, too, you will find various bars, clubs and restaurants for lovers of noisy and active rest. And the entertainment program is quite wide: boat trips on boats or pleasure boats, visiting local attractions.
Among all the beaches on the territory of the city, the following can be distinguished:
Mackenzie Beach;
Finikoudes;
Dhekelia beach adjacent to several large hotels.
Mackenzie Beach
Mackenzie Beach has a fairly large beach area. It is located near the old airport. On its territory there are a large number of sun loungers and beach umbrellas. Along the coastline are bars, taverns, restaurants and a variety of nightlife options. The beach is quite well-groomed, sandy, the territory is regularly monitored and cleaned of debris. You will have to get to the place of rest by car or taxi.
Finikoudes beach
Finikoudes Beach is just as impressive as Mackenzie Beach. True, it is located within the city limits, which does not spoil its flavor in the least. A kind of line between the beach and the city is the roadway and the alley. Behind a string of wonderful date palms and fragrant flowers is a strip of hotels, bars, restaurants and other establishments. For its cleanliness, the beach has been awarded the Blue Flag. The coastal area with sun loungers and umbrellas in two rows looks very neat and impressive. You can get to the beach by regular bus.
Beaches adjacent to hotels. Dhekelia beach
From Larnaca to the sovereign British military base, there is a road along the coast called Dhekelia. This is a kind of "epicenter" of the entire hotel business in the country. There are 4 and 5-star hotels, as well as establishments with a lower status. Dhekelia Beach cannot be called the only one for its appearance. In some places it is a sandy beach, and somewhere it is replaced by pebbles. By the way, the width of the beach line also varies from place to place..
The best beaches in Larnaca meet all sanitary requirements and are distinguished by a high level of service..
Photos of Larnaca beaches