Airport in Pardubice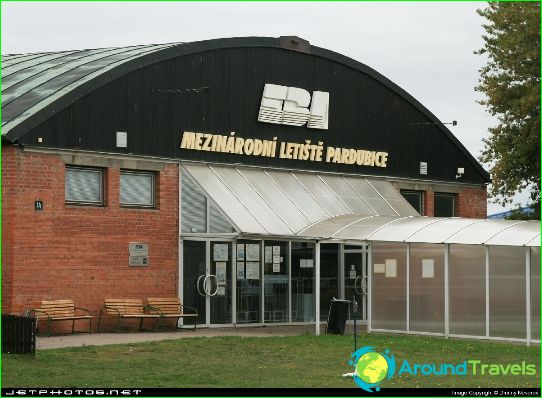 The international Czech airport, which is located in Pardubice, is one of the closest to the capital. It has been used as a civil airport not so long ago, since 1995. Prior to this, the airport was used exclusively as a military base. Although it now also hosts military aircraft.
The runway is constantly being modernized and improved; today it is capable of accommodating aircraft of any type. The airfield is equipped with modern equipment that allows you to receive aircraft around the clock and in almost any weather conditions.
The airport mainly serves charter and economic flights, including from Russia. The favorable geographical position allows tourists to start their journey not only from the capital of the Czech Republic, but also from other nearby cities of this wonderful country..
History
The history of the emergence of a civil airport in Pardubice begins in 1989, when the political situation in the Czech Republic changed. In 1993, East Bohemian Airport was established, which began negotiations with the country's Ministry of Defense regarding passenger flights. The results were not long in coming; already in 1995, permission for passenger flights was received. The official opening was on May 18, 1995.
Services
The airport in Pardubice does not have a wide range of services, but all the necessary is still ready to offer.
On the territory of the terminal, the passenger will be able to go shopping. The duty-free zone is not very large, but the main thing is that it exists.
Of course, a set of standard services: cafes and restaurants, ATMs, post office, etc..
In case of a flight delay, the best option would be to go to the city, since there is nothing to have fun with at the airport itself. And a couple of hours spent in the city will bring great pleasure..
How to get there
Very often, tour operators provide special buses that carry passengers to their hotels free of charge. The only thing that needs to be clarified with this option is where the bus departs from. Most travel companies send buses directly to the airport, but there are times when buses leave from the city bus station.
In addition, the city can be reached by regular buses that follow to the bus station. Local and intercity transport departs from the bus station.
The last option is a taxi. Most taxi drivers know Russian, so there shouldn't be any difficulties.
Photos Pardubice airport