Prague for children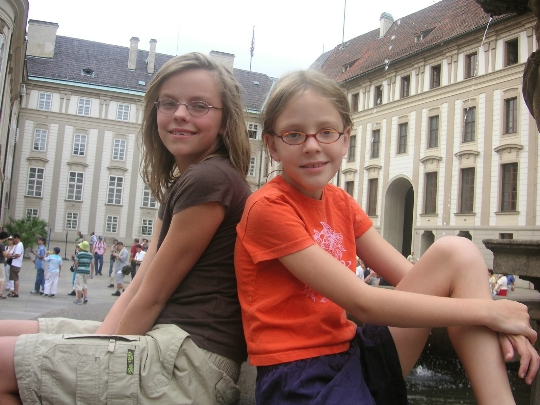 Prague is a city with very beautiful architecture. Even the smallest children will surely appreciate its Gothic castles. After all, they are so similar to ancient fabulous buildings. There is a clock on the tower in the city center, which is decorated with action figures. But this is just the beginning. Prague is a city for children. There is even a children's island here. But first things first.
The first thing that most kids will love is the Lego Museum. This is a private museum and it houses exhibits since 1958. Children of different ages love constructors on different topics. Another interesting museum is the Toy Museum. Here is a wonderful collection of teddy bears and dolls. Even adults will like toys of different themes and different ages. Another toy museum is the kingdom of the railways. On the territory of the museum there are models of the Czech railway along with natural landscapes. The boys are delighted with this place.
Dinosaur Park is a fun and educational place. Here «inhabit» animals of the Mesozoic era in a natural landscape. And in the marine aquarium fish and sea inhabitants live. There are even sharks and a coral reef here.
Lunapark is located next to the aquarium. This park provides a fun pastime on the rides and in the cafe. And from the Ferris wheel you can admire the city.
An excellent educational excursion can be carried out in a medieval village. It produces natural cosmetics and shows visitors how they lived in the Middle Ages. Everyone who works here is dressed in national costumes. Theatrical performance is held here several times a month.
In Prague, of course, there is also a water park and a zoo. The water park was opened quite recently and all the slides and structures in it are new. Several slides, swimming pools and a sauna are under the roof and are open all year round. And the zoo in Prague is considered one of the best zoos in Europe and is worth a visit..
A place that will delight any child - the chocolate museum. Here are exhibited chocolate of various shapes and wrappers from it. The tour guides tell the story of chocolate. And there is a shop at the entrance.
Next to the chocolate museum is the wax museum. Celebrity wax replicas are on display here.
And finally, about the children's island. This is a place full of swings, carousels, sandboxes. It will be interesting for the youngest travelers.
And for those over 10 years old there is a planetarium in Prague. The star dome, telescopes, planetary models - everything is very pleasant for both children and adults.
Photos