Metro Cairo: diagram, photo, description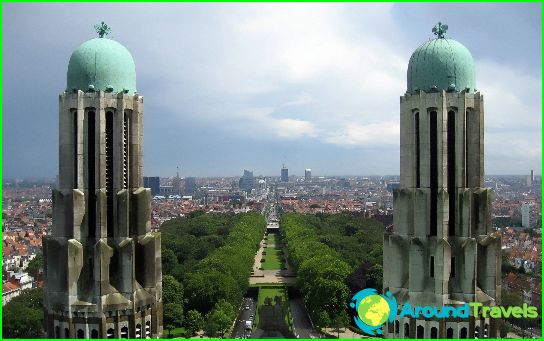 The very first subway line on the black continent opened in 1987. Today, the total length of the three operating lines of the Cairo metro is almost 70 kilometers, the number of its stations is 58, and the passenger traffic per year is almost one and a half billion people..
The first line of the Cairo subway was opened in 1987. It is marked in red on the diagrams and its length is more than 43 km. Basically, the movement of trains on «red» The branch runs on the surface of the earth, and only three kilometers of its tracks are underground. The branch serves passengers at 33 stations, and more than 60 thousand people use its services per hour. Line 1 connects northern El Marg with southern Helwan.
In the mid-90s of the last century, the Cairo metro was significantly expanded, launching route number 2, which was marked in yellow. This line runs from the north from Shubra station to the south through the city center. Its terminal station in the south was the university of the Egyptian capital. The route is 19 km long and runs mostly underground and crosses the Nile. On the «yellow» branch for entry-exit and transfer to «Red» route operates 18 stations. Line 2 goes to Giza and can be used by city guests wishing to reach the famous Cairo pyramids.
Lines 1 and 2 of the Cairo metro differ from each other not only in the depth of the tunnels, but also in the fact that the second route uses a contact rail for train traffic. On the first line, a contact network is used for this..
Each train of the Cairo subway has two carriages for women. They can be used during the daytime.
Cairo's traffic jams and congestion on the streets of the multimillion-dollar city have led to the fact that the authorities are planning to open four more Cairo metro lines. The main project is line 3, which will connect the city to the international airport. Great importance is attached to the laying of a circular line connecting existing and planned routes.
Cairo metro opening hours
The Cairo metro opens at 6.00 and runs until 23.30. The average train interval depends on the time of day and can be from five to ten minutes.
Metro tickets Cairo
You can pay for travel in the Cairo metro by purchasing a ticket at the stations. The fare does not depend on the distance of the trip. The Cairo subway is one of the most inexpensive in the world.
Photos of Cairo metro