Things to do in Sharm El Sheikh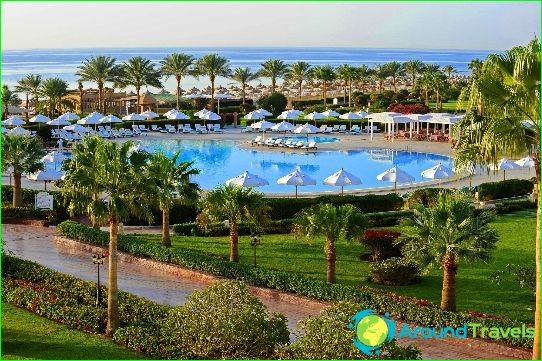 Entertainment in Sharm el-Sheikh is represented by cheerful animation programs in hotels, an active nightlife (at your service - discos and show programs), camel and ATV riding, boat trips on yachts and boats.
Amusement parks in Sharm El Sheikh

The park "Hollywood": here you can see the heroes of famous Disney cartoons - Beauty and the Beast, Ariel the Little Mermaid, Jack Sparrow the pirate; the inhabitants of the Red Sea in a unique lake; Singing Fountains; moving dinosaurs; visit 7D cinema and various restaurants.
"Fun town": in this entertainment center you can ride various attractions and visit cafeterias, and children will be delighted with small water slides, playgrounds, show programs with the participation of clowns, animators and magicians.
"Ice rink": this ice rink is a great place for a family pastime (here you can go ice skating on artificial ice).
What entertainment in Sharm El Sheikh?
The main entertainment of Sharma is diving: plunging into the local waters, you will be able to admire the colorful gardens (soft and fire corals), meet the surgeon slave, barracuda, hammerhead shark, moray eels, crocodile fish ...
Dreaming of romantic entertainment? In any hotel you can order a dinner show in the mountains under the stars "Starlightdinner": a dinner will be organized for you, accompanied by oriental performances (dances, songs), and in the role "backlight" candles and torches will come out ...
Do you want to dance in famous nightclubs? pay attention to "Le Pasha" and "Hard rock cafe ".
Entertainment for kids in Sharm El Sheikh
It is worth going to the water park with a child "Albatross jangle", where you can stand under a rain shower, swim in the pools (9), have fun in the play areas with animators, slide down the slides (44), as well as "Cleo park" (there are many simple slides for children, but if you want to experience the thrill, pay attention to the rides "Royal safari" and "Solar ship", and be sure to slide down the slide that runs through the pyramid).
Diving is not fun for children, but if your child wants to see what the depths of the Red Sea are fraught with, you can go with him on an excursion on a boat with a transparent bottom (you can order it at any local travel agency).
Visiting karting "Ghibli raceway", you can go karting with your child by organizing a race for a symbolic prize or entrusting it to the professional hands of an instructor (the child will hear interesting sports stories and learn how to drive a racing car).
With little animal lovers, it is worth planning a trip to the stable "Mangroovy horses" - they will be able not only to look at the horses, but also to ride a pony under the watchful eye of an experienced instructor.
Holidays in Sharm will make an indelible impression on both couples and lovers of unique landscapes and active pastime.
Photos