Coast of egypt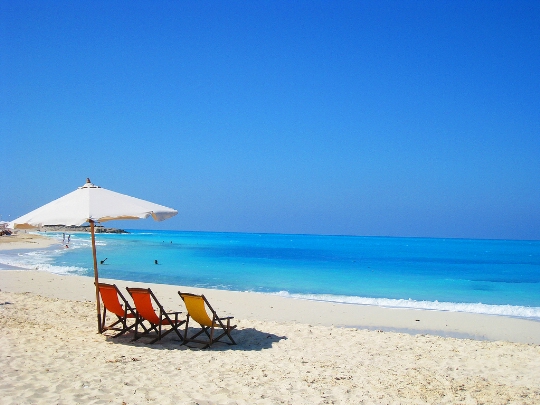 Holidays on the coast of Egypt are colorful sea beaches, fun nightlife, camel riding, tasting of national dishes.
Resorts of Egypt on the coast (benefits of relaxation)
The resorts of Egypt on the Mediterranean coast are focused primarily on people who want to improve their health (treatment and prevention of asthma and cardiovascular diseases).
Red Sea resorts greet their guests with sandy golden beaches and provide them with the opportunity to go on an exciting dive trip.
If we talk about the resorts of the Sinai Peninsula, they are famous for their rich underwater world (divers and snorkelers will appreciate the presence of beautiful coral reefs near many hotels). Going here, you need to take into account that only some hotels have small areas near the coast, cleared of corals, while in all the others there is no sand entry into the sea (so as not to injure your feet, you will need special shoes).
Cities and resorts of Egypt on the coast
Hurghada: at the resort you will be offered to watch the show in the palace "1000 and 1 night", ride water slides (for example, in hotels "Beach Albatros" and "Golden five city"), enjoy diving on Giftun Island, visit the water park "Titanik" (in addition to children's and adult slides, it is equipped with restaurants, shops, a pool with whirlpools and waves). The beaches of Hurghada are famous for their gentle entrance to the sea, and the hotels provide sun loungers and umbrellas free of charge, but you will have to pay for the entrance to the city beaches. It is worth noting that there are small coral reefs opposite some of the hotels, and windproof wicker screens are installed next to the sun loungers. If you wish, you can sit on the beaches "Sea Horse" (equipped with a cafe, toilet and playground) or "El Sawaki Camp" (here mainly foreigners, as well as families with children, rest).
Alexandria: Fort Kite Bay, the Library of Alexandria, the sports club are worth visiting "Alexandria Sporting Club" (there is a stable, a golf course, a tennis court, a children's play area), Montazah Park (here you can have a picnic and visit the bay with the Venice beach). Local beaches are sandy and almost all municipal ones, i.e. they do not belong to hotels. Of the beaches, Montazah and Maamura deserve attention..
Sharm el-Sheikh: the resort offers a trip to the national parks of Nabq (its pride are coral reefs and mangroves) and Ras Mohammed (here, in addition to barracudas and sea turtles, you can meet herons and birds of prey), the Red Sea Museum, a water park "Albatros" (equipped with slides "Spaceship", "Multislide", "Free fall", "Tsunami", a group of slides "Niagara", tower with slides "Shrek Castle"). Most of the local beaches are coral, so for the convenience of entering the sea, pontoons have been erected by many hotels. If you are interested in relaxing on a natural sandy beach, you can find it in Sharm El Maya Bay. Planning to dive in Sharm El Sheikh? Here you can admire surgeon fish, crocodile fish, hammerhead sharks, wrasse-Napoleons.
In Egypt, you will have a cruise on the Nile, sea activities, quality beach rest.
Photos