Prices in Egypt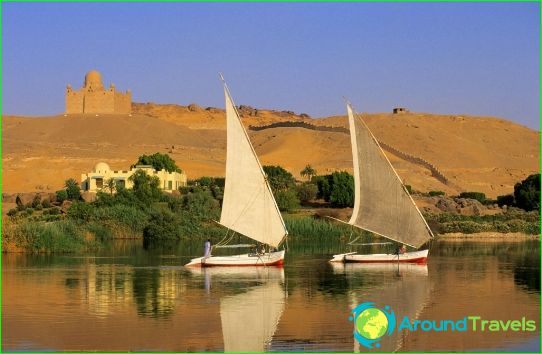 Prices in Egypt are quite low, especially when compared with neighboring African and Middle Eastern countries..
Shopping and souvenirs
In Egyptian markets, you can and should bargain, since the initial cost of the goods is usually overstated (if you wish, you can bring down the price by 2-3 times).
What to bring from Egypt?
jewelry, perfumery, national clothes, leather goods;
figurines and figurines made of alabaster, copper products, hookah (it will cost you $ 10-100 - it all depends on the quality, material of manufacture, place of purchase);
papyrus: it is better to buy it at the Papyrus Museum or at a factory and before buying it is advisable to clarify whether curses and spells are written on it (a handmade product costs at least $ 15);
Egyptian spices and sweets.
If you decide to buy gold jewelry in Egypt, then in local stores you can buy them for about $ 15/1 gram.
Tours
In Egypt, most of the expenses will be spent on sightseeing. For example, a visit to the pyramids of Giza will cost you $ 60, an excursion to the Monastery of St. Catherine and Mount Moses - $ 55, inspection of mummies in the Egyptian Museum - $ 30.
Going on a one-day excursion to Cairo, you will pay $ 80 (for a child - $ 45) - the excursion program involves a trip to the Egyptian National Museum, to the pyramids of Giza and the Great Sphinx.
Entertainment
If you are a lover of entertainment and fishing, you should go on a 7-hour tour that costs $ 75 (this price includes lunch, fishing, snorkeling and a stop on the island to dance oriental dances for you).
The whole family should relax in the water park "Sinbad", which is famous for swimming pools, water slides, various attractions. The cost of visiting the water park is $ 50 for an adult and $ 30 for a child (the price includes entertainment, food and drinks during the day in catering establishments on the territory of the water park).
Transport
In Egypt, your public transport costs will be very low. So, for example, you will pay $ 0.4 for a 1-way bus trip; for a 10-hour train ride from Cairo to Luxor - $ 17, and the cost of tickets for domestic flights from Egypt Air starts from $ 32.
If you decide to travel around Egyptian cities by taxi, it is advisable to agree on the price in advance with the driver or check if he has reset the meter before the trip. If paid by meter, your landing costs will be $ 0.8 + $ 0.4 per kilometer.
If your goal is to have a budget vacation in Egypt, then you will need about $ 25-30 per day (accommodation in an inexpensive hotel, buying food from street vendors, travel by public transport). If you plan to eat in decent cafes, live in a fairly comfortable hotel room, go on excursions, then you will need $ 45-50 per day.
Practical tourism: Egypt

Photos