Airport in Marseille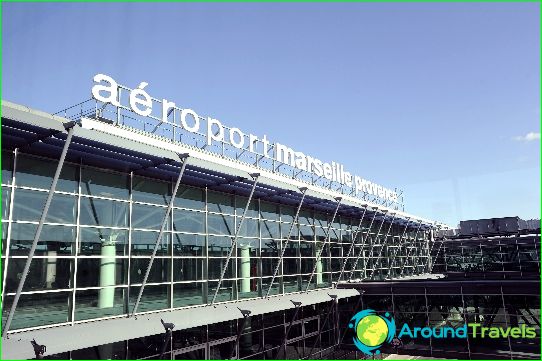 Provence Airport, which is located about 30 km northwest of the city of Marseille, ranks fifth in terms of passenger traffic among the airports in France. It is inferior to two airports in Paris, as well as the airports of Nice and Lyon.
The airport in Marseille serves more than 8 million passengers annually. A large number of flights are operated by the French airline Air France, as well as the large European low-cost airline Ryanair.
History
Marignane Airport - as the airport in Marseille was originally called, was opened in 1922. In 1944 the airport was destroyed and it took 17 years to rebuild. Since 1961, the airport has been working again at full speed..
When a new passenger terminal was built in 2006, the large budget airline Ryanair began to cooperate with the airport; a year later, the airport's passenger turnover increased by almost 800 thousand..
Recently, in 2011, Air France began operating regular flights to Moscow.
Terminals and services
The airport in Marseille has 2 active terminals, one of which was built in 1961. The first terminal serves most of the passengers. The second terminal is used exclusively by low-cost airlines.
Various shops are available for passengers, including duty-free shops. Cafes and restaurants offer a wide variety of dishes to their visitors. In addition, here you can find ATMs, post office, currency exchange, etc. There is also wireless internet access.
There are 6 hotels near the airport, including the 4-star Pullman Marseille Provence.
Transport
There are several ways to get from the airport to Marseille:
Taxi is the most expensive way to travel. Taxi drivers offer their services right at the exit from the terminal. The trip will cost about 50-60 euros.
Bus - There are buses from platform 3 to the city station. The fare will be about 8 euros. The interval of movement is 15-20 minutes.
Train - Buses run from platform 2 to the nearest train station. Train tickets can be bought at ticket offices or vending machines.
Photos Marseille airport