Nice airport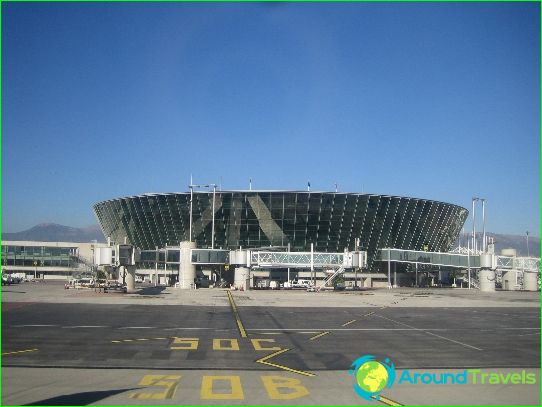 The airport in Nice is called «Cote d'Azur» - it is one of the largest airports in France, ranking third in terms of passenger traffic. This airport is used to travel not only to Nice, but also to other cities in France (Monaco, Saint-Tropez) and the nearest cities in Italy.
The airport itself is located about 7 km from the city. From the airport «Cote d'Azur» there are flights to many European cities, for example, London, Berlin, Moscow, etc. Of course, there are domestic flights. When announcing flights to Russia, the information is duplicated in Russian.
Terminals
Nice airport has two terminals, free shuttles provide transportation between them. The system of signs is very pleasantly organized, everything is clear and convenient at the airport.
Services
Nice airport offers its passengers a variety of services that are useful on the road. A wide variety of stores allows you to buy the desired product. Comfortable cafes and restaurants will not let any passenger get hungry.
Here you can also find the entire standard set of services that are offered by other airports around the world: ATMs, post office, currency exchange, etc..
Transport
Nice, as well as other nearby cities, can be reached in several ways:
 On a rented car. There are companies on the territory of the airport that provide
car for rent.
 Train. There are 2 stations, one of which is 500 meters from the terminal, and the other is 3 km. Buses run to both stations. Trains leave for Les Arcs, Vintimille and Marsel.
 The bus is a very common means of transportation in many countries. From the airport in Nice, buses leave on various routes, of which there are more than 20. Very nice ticket price, about 1 euro. Buses leave every 15 minutes.
• Taxi is the most expensive way. You can get to different cities by taxi, the price will accordingly vary depending on the distance. For example, the fare to Nice is about 60 euros. The most expensive route, about 260 euros, the airport is St Tropez.
It should be noted that most hotels in Nice offer free shuttles, so you should check this fact when booking a room..
Photos of Nice airport