Paris for kids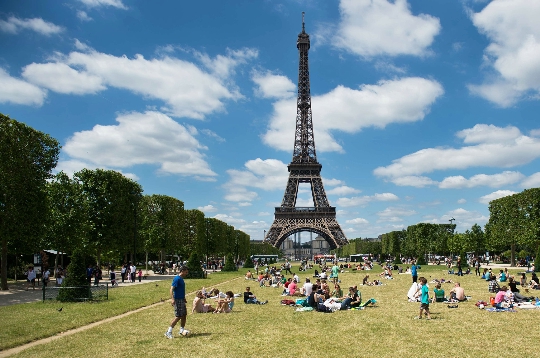 Paris is traditionally considered a city of lovers, but you can go there even if you already have children. Paris has tons of fun for children of all ages and the trip is guaranteed not to be boring.
Zoo
The first interesting place is the Paris Zoo. It contains 1200 species of various animals. They all live in enclosures that imitate freedom. With this arrangement, animals are much more interesting to watch. A small train on wheels runs around the zoo. Having driven it, you can study the plan of the entire zoo.
The road to the zoo can also be educational if you go by bus. The flight departing from Boulevard Saint-Germain travels through some of the city's most beautiful spots.
Disneyland
Disneyland Paris is known all over the world and, first of all, your child will most likely want to visit it there. In fact, Disneyland can take you more than one day. A huge number of all kinds of attractions will not leave indifferent even adults.
In addition to Disneyland in Paris, there is also Parc Asterix. Also, for a fun pastime, you can go to the water park called Aquabulvar. There you can not only ride the slides and swim, but also exercise.
Educational excursions
Traditional Parisian sights will undoubtedly be of interest to children as well. Suitable for educational excursions:
Eiffel Tower
City of Science and Industry
National Museum of Natural History.
Eiffel Tower
The Eiffel Tower will undoubtedly be of interest to children, because even the little ones know about this symbol of Paris. In addition, a beautiful view of the city opens from the observation deck..
City of Science
The town of science and industry is a scientific and entertainment center. This is a place for experiments and educational excursions. There are halls dedicated to mathematics, optics, acoustics. Everything is very useful for schoolchildren.
The local cinema is worth mentioning separately. Its building looks like a mirror ball. The screen is semicircular inside and the audience gets the impression that they are inside the action.
National Museum of Natural History
The National Museum of Natural History is located in a beautiful park and consists of several museums. There is a museum of evolution, exhibiting stuffed animals, skeletons, plastic models. There is also a Botanical Garden, which is just a pleasure to walk in..
In addition to everything described, there is a real submarine in Paris, which was turned into a museum ship. The boys will be delighted to go there.
Photos