Paris in 4 days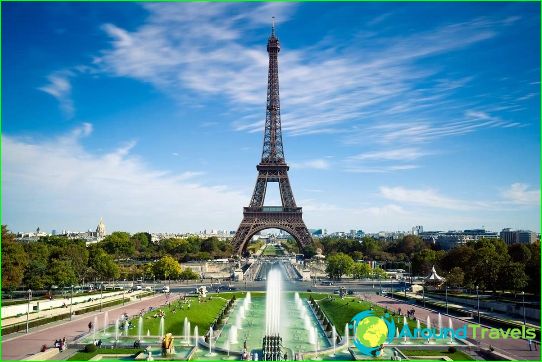 There is always something to see in the capital of France, even for those travelers who have been here many times. For the first time in the most romantic city in the world, the format of the trip "Paris in 4 days" is quite suitable for visiting all the most interesting.
Quick acquaintance
Experienced tourists recommend the L'Open bus tour as a sightseeing tour of Paris. Bright green buses with an open top deck follow an elaborate route and show passengers the most interesting places in the French capital. At each of the stops near the object you like, you can get off and, after walking and taking a photo, return to the next bus and continue the trip.
Having bought a ticket late in the evening, you can use it the next day. At dusk it is best to travel along the green route. He is the most romantic, according to the guests of the city, and in the intervals between the messages of the audio guide on the bus songs of Joe Dassin are played.
Openwork trainer and sun rays
A real test of muscles awaits everyone who dares to climb the immortal creation of the Eiffel engineer without an elevator. So you can save time by going without standing in line, and improve your health by climbing hundreds of steps. The views are truly fantastic, and the tower itself, which many Parisians sincerely dislike, is not visible..
The ascent to the Arc de Triomphe on the Place de la Star, according to the guests of the city, is an indispensable condition for the implementation of the Paris in 4 days program. The arch is located in the center of a geometric figure, similar to the sun, the rays of which are the Parisian avenues scattering to the sides. The main and most beautiful of them is the Champs Elysees, which lead to the famous Louvre Museum. Having bought a ticket and going into the halls of the richest museum, which has collected masterpieces of painting, you can see Leonardo's "La Gioconda", intriguing the audience with its secret smile for several centuries.
At the Red Mill
Cabaret Moulin Rouge is the most legendary not only in France, but also in the world. Arriving in Paris for 4 days, guests have ample time to devote one evening to a show at this legendary venue. The show lasts about two hours, and all this time the audience is enjoying a bright, colorful, magnificent and very professionally staged and performed spectacle. The dancers' costumes are made from the most luxurious materials, and the cocktails offered by the cabaret are beyond praise. Those who attended the show note the high degree of organization and professionalism of the organizers..
Photos