What to do in Paris?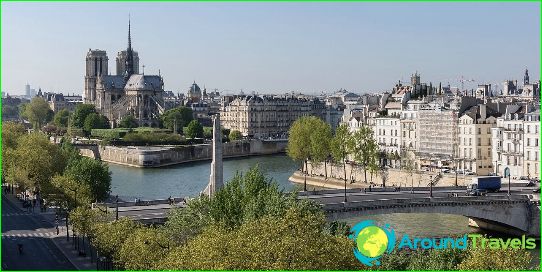 Paris is the dream of any traveler, because it is the most mysterious and romantic city on earth.
What to do in Paris?

Visit the Louvre and the Musée d'Orsay;
Climb the Eiffel Tower;
Visit Notre Dame and go inside the cathedral;
Take a walk in the Tuileries Gardens and the Luxembourg Gardens;
Walk along the Champs Elysees;
Climb Montmartre and observe the work of artists;
Take a water tram ride on the Seine.
What to do in Paris?

There are many museums in Paris, so you should devote time to exploring them - you can go to the Louvre, Museum of Modern Art, Museum of Advertising, Museum of Erotica, Museum of Fashion, Museum of'Orsay.
You can go to Disneyland Paris (half an hour by train or car) to not only see your favorite cartoon characters, but also ride exciting rides. Or you can go to the park "France in miniature" - here you can see reduced copies of all sights of France.
Children and adults alike will be interested in looking at exotic fish and other living creatures (300 species), including Nile crocodiles. You can make your plans come true by visiting the Tropical Aquarium.
Beach lovers can go to the banks of the Seine. To services of tourists - artificial sand, umbrellas, sun loungers, water transport, cafes.
In the evening you can go to a bar or a hammam. For example, at the Le Pixel bar, you can become a creator of a personalized cocktail: for this you need to select alcoholic and non-alcoholic ingredients and ask the bartender to make a cocktail from them. If he considers this combination to be successful, perhaps a cocktail under your name will be included in the menu..
You can take a steam bath, swim in the pool, undergo cosmetic and spa treatments in the Le Pasha hammam. After the procedures, you can dine in the restaurant, which is open at the hamam..
You can spend an unforgettable evening walking around Paris, admiring the Eiffel Tower illuminated by hundreds of lights, Parisian bridges and embankments, streets and avenues, chic houses and shop windows on the Champs Elysees. An evening walk should definitely include a visit to the cabaret (Lido, Moulin Rouge, Crazy Horse) - bright shows are held here.
A romantic evening can be spent cruising the Seine on a luxury yacht. Such a trip (its duration is 2.5 hours) will allow you to enjoy wonderful views of the evening Paris and dine in a romantic setting..
Burgundy wine and aromatic cheese, entertainment, boutiques and sights of Paris - all this is available to all tourists in this city.
Photos of where to go in Paris