Children's camps in France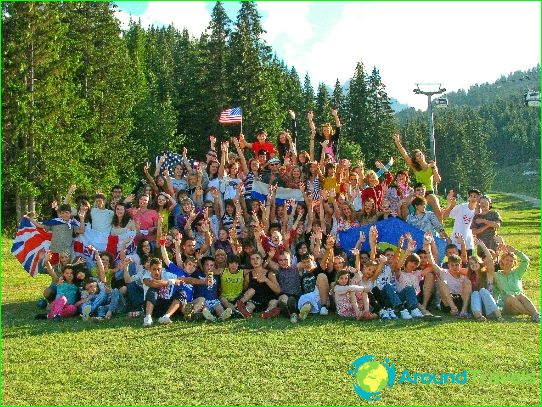 There will be no limit to the delight of the child if he receives a ticket to the French camp. France today offers unique entertainment for children. Every child dreams of visiting Disneyland and other attractions of this country. France is a trendsetter, which is why it is very attractive to girls. The country receives a lot of tourists, including children, for whom all conditions are created for a quality rest..
Specificity of camps
Children's camps in France offer interesting and fun programs. Living there is as comfortable as possible, and the safety of children is guaranteed. Currently, about a third of all visitors to France are children. Various camps work for them, special zones and parks function..
Some centers offer unique entertainment that you won't see anywhere else. Disneyland alone evokes unusual emotions. It competes successfully with the American amusement park. It will take more than one day to get around the entire French Disneyland. This is a huge fabulous city, where girls and boys from all over the world strive to get..
By purchasing a ticket to a French camp for your child, you will make him a wonderful gift. He will be able to visit a fabulous amusement park, as well as visit the most famous places in the country. Children's camps in France are located throughout the state. The tour can be purchased for a child of any age. Some childcare centers accept preschoolers. There are camps for youth, the programs of which will be of interest to children after 16 years.
Choosing a French camp for a child
There are year-round and seasonal camps in France. Many regions of the country are famous for their mild climate. They are ideal for the recreation of young children, as the adaptation takes place in the shortest possible time. France is influenced by different climatic zones: oceanic, continental, subtropical and mountainous. Therefore, children's vacations can be planned in different ways..
For a beach holiday there is nothing better than the Cote d'Azur. These are such popular places as Nice, Antibes, Cannes, etc. Abundance of sun, warm sea, yachts and swimming - this is a typical picture of resorts. In addition, fascinating excursions to museums filled with world masterpieces are possible here. Elite from different countries come to the Cote d'Azur. The best camps in the country function there.
If you prefer milder climates, then the Atlantic coast is for you. There is a cooler sea, but beautiful beaches. This French region is famous for its health resorts. For a child to improve his health, it is worth buying a ticket to a sanatorium-type camp.
Photos of children's camps in France