Airport in Bremen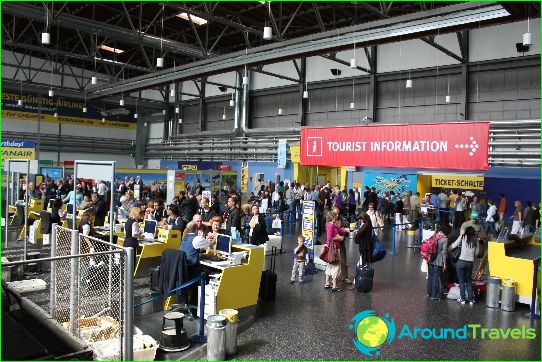 The international airport in Bremen is located about 3.5 km south-west of the city center. The airport connects Bremen with major cities in Germany, as well as several European cities, including Moscow.
History
The history of the airport in Bremen dates back to 1909, when the Bremer Verein für Luft (schiff) fahrt company planned the construction of an airport for airships, which is located in the northern part of the city. However, it was soon closed due to constant complaints about noise..
The airport itself was built only in 1919, after the end of the war. The first terminal was put into operation 6 years later. The airport then had 4 runways that crossed each other and allowed takeoffs and landings in any wind direction.
After World War II, the US Air Force used the airport as a military base..
At the beginning of 1949, passenger flights resumed again. Later, the airport underwent some changes, one of the runways was extended, and radio devices appeared..
In 1988, it was decided to increase the length of the runway for safety reasons. As a result, only two lanes remained, one of which is used exclusively for takeoffs. A year later, the airport was seriously modernized - new terminals, parking lots, etc. were built. At the moment, there are 5 operating terminals at the disposal of passengers..
Services
The airport in Bremen offers its passengers all the basic services they might need on the road. Cafes and restaurants, Duty-Free shops, ATMs, currency exchange, luggage storage, etc..
If necessary, passengers can contact the first-aid post located on the territory of the airport..
There is a special playroom for passengers with children. And, of course, a VIP lounge for business class passengers.
Parking
The airport has 2 parking lots with 4500 spaces.
Transport
As noted above, the airport is not far from the city center, so it will not be difficult to get there..
A tram (line 6) leaves directly from the airport and will take passengers to the central station. The interval of movement is approximately 10 minutes, the same amount of time is taken by the journey. In addition, several bus routes depart from the airport. The last way to get around is by taxi.
Bremen airport photos