Berlin for kids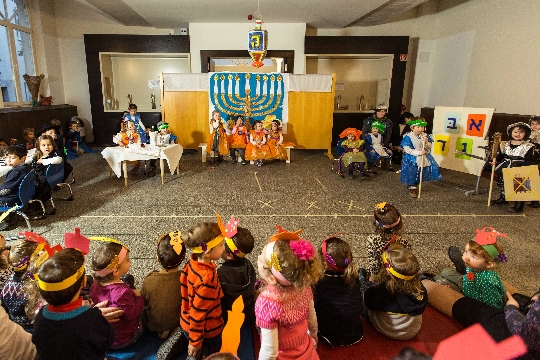 Berlin is not only the capital of Germany, but also a real find for families, a city for children. There are many beautiful parks with children's playgrounds, museums, cinemas, entertainment centers, children's cafes and other unique attractions..
Where to go with children
First of all, the zoo, which has the status of the largest zoo in Europe. By the number of animal species located here, 150 thousand, it has the status of a world leader. In the immediate vicinity there is a gorgeous aquarium that occupies three whole floors..
The Natural History Museum will acquaint little dinosaur lovers with ancient history. Here you can see the skeleton of a huge dinosaur, whose height is 12 meters, and also, not only learn how the models for the exhibits are made, but also try to create your own.
In the children's museum «Maze» a whole play and learning area has been organized, divided into ten different themes and equipped with striking exhibits. Experienced animators will keep kids busy with writing, modeling, reading, math and other school subjects.
On the playground, which is also a children's museum called «Do with us», there is a printing house and a specialized workshop, where they will tell you about the production of paper and even allow you to print something with your own hands.
Boys will like the Museum of Technology more, as it contains expositions of airplanes, ships, trains and various types of household appliances. Exhibits can not only be viewed, but also touched, climbed into them, imagining oneself as a pilot or captain.
Entertainment
In the immediate vicinity of the station in the shopping and entertainment center there is a Lego or Legoland country. This is a whole Berlin in miniature from Lego bricks. You can stay in it all day, going in search of treasures or making your own city from a constructor. Free admission for babies up to three years old.
Near Legoland there is a huge cinema with a 3D movie screening.
A must-see is the 400 square meter Jack Fun World, the largest in town that can be traveled by train. Children will love the cable car, a variety of slides, trampolines, trampolines, mini golf and a whole video game room.
In the suburb of Berlin, on 66 thousand square meters, there is a huge water park that operates around the clock, where you can have fun on the rides and watch the performances of professional artists.
To make a child feel like a real cowboy, a city has been created in the capital «El Dorado» with Indian dwellings, horse riding and costume filming.
And, of course, you cannot ignore the Madame Tussauds wax museum, the Peace Gardens of the Marzand Park, striking in their beauty and abundance of plants, and an unforgettable flight over the city in a hot air balloon.
Traveling to Berlin with children will leave only positive emotions and a desire to come here again.
Photos