Holidays in Germany in October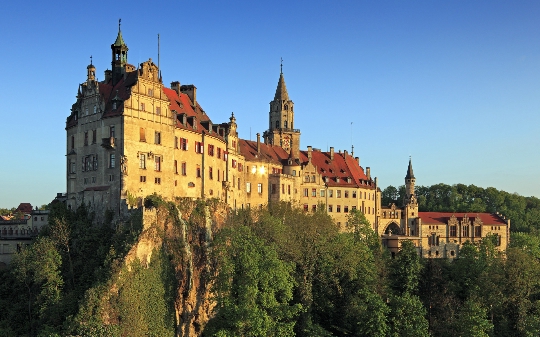 It seems that everyone is familiar and familiar, this Western European country can appear in a completely different way before a tourist. Especially if he is not very much interested in traditional trips to beer bars (although surprising discoveries can be expected here too), but seeks to learn the traditions, way of life and secrets of German life. For fans of delicious German beer, the best pastime will be a vacation in Germany in October, especially in Munich, where the famous boundless Oktoberfest is in full swing.
October mood
Weather conditions in Germany in October are mixed. In all regions, a rather sharp decrease in air temperature is observed, in general by 6-7 ° C. Average monthly daytime temperatures in Leipzig and Cologne +14 ° C, Berlin and Dresden +13 ° C, at night 10 ° C cooler in each of the cities.
The second half of October can bring surprises like the first frost and piercing winds. Although, if you properly prepare and dress warmly, you can get real pleasure from the golden age and German landscapes, dressed in all shades of red and yellow forests, parks, squares.
Balneological tourism
Holidays in Germany in the second month of autumn are conducive to study trips around the country, acquaintance with the richest culture and history. But many people prefer to combine educational tourism with treatment in balneological health resorts..
The fact that German medicine in terms of development is leading not only in Europe, but also in the world, is a fact known to everyone. But to try on yourself, many tourists believe, is a completely different matter, and, as usual, they are right.
Not to be missed
The Munich Beer Festival is the main gastronomic and cultural event of the German year, included in the compulsory program of many autumn tourist groups, especially the male half. They are ready to sacrifice a trip to the famous Dresden Gallery, leave the Berlin Wall without their memorable entry, only to get to the most fun and delicious German holiday..
In addition to actually tasting a wide variety of Munich beer, Oktoberfest participants can get acquainted with the history of the holiday, take part in fancy-dress processions, and sing bizarre German songs. A special sight is the work of German waitresses, they are at the same time very beautifully handling ten liter glasses of beer, which from their hands seems a hundred times tastier.
Leisure and tourism - Germany

Photos of holidays in Germany