Hong Kong Resorts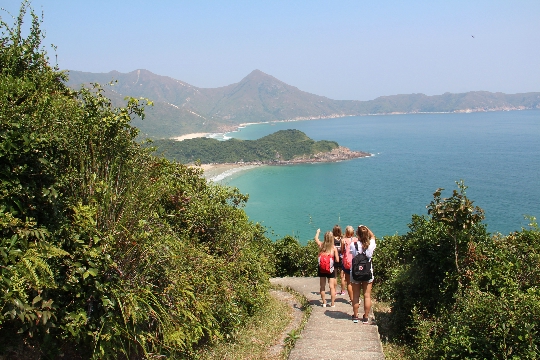 Chinese Hong Kong is a skyscraper and business city in every respect. It hosts countless exhibitions and symposia, scientific conferences and business meetings. But there is a category of travelers who want to get to the beach resorts of Hong Kong, located on the shores of the South China Sea..
For or Against?
A beach holiday in Hong Kong resorts is not quite a usual tourist destination. In this colorful metropolis, which has absorbed many cultures and traditions, they usually fly to an exhibition or drop in for a couple of days as part of a general Chinese tour:
Hong Kong is not the cheapest city for a beach holiday, and therefore you will have to prepare N-th amount for staying in local hotels. But with food here, everything is much simpler - in the resorts of Hong Kong there is a great variety of restaurants with the cuisine of any nation of the world, and the prices in them are quite democratic..
A long flight to a special administrative region of China and not too cheap air tickets more than compensates for the sea of ​​interesting impressions. Especially if a trip to the resorts of Hong Kong is combined with an overview of the sights of China itself.
And a trip to Hong Kong is a great option for a varied and inexpensive shopping experience. Boutiques of all famous world brands and simply clothes and footwear of high-quality brands are presented here in a huge variety. Fur coats and jewelry, perfume and bags - Hong Kong stores are ready to surprise you with both genuine masterpieces and equally high-quality "replicas".
Under the hot sun of the south
All city beaches are located on the opposite side of the port water area of ​​Hong Kong Island or nearby small islands, and therefore the water and sand here remain clean, despite the proximity of such a monster.
The most popular and comfortable regulars consider the Repals Bay resort in Hong Kong. The luxurious bay, where the beach is equipped, is considered the steepest area of ​​the city. Local property prices are relentlessly heading into the stratosphere, and their owners can afford a helicopter as a taxi. Hotels and shopping centers on Repul's Bay are at every turn, and the excellent equipment of the beach makes it very convenient for families as well..
Lifeguards and shark fencing nets make Golden Beach absolutely safe for swimming. Created artificially in Hong Kong New Territories, this resort allows you to spend time quite actively. On the beach you can play volleyball, learn to dive and ride a jet ski.
Photos