Tours to Budapest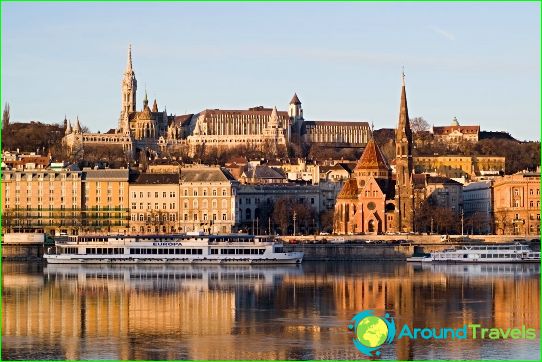 One of the centers of European culture, Budapest instantly and for a long time captivates the heart of every tourist with its ancient architecture and hospitality of local residents, amazing cuisine and music sounds from everywhere, to which you want to dance, even without knowing the movements. Still would! After all, the czardas is a bright and lively symbol of Hungary, just like the waltz in Vienna or salsa in Havana. Going on tours to Budapest, you should take clothes one size larger than usual, because finding the goulash of your dreams will not work the first time.
Left-bank "Paris"
The Hungarian capital is divided by the deep Danube into two large regions - Pest and Budu. Pest lies on the left bank, its relief is flat and this area of ​​the city is often compared to Paris. Numerous shop windows, decorated with great love and delicate taste, evoke thoughts of the French capital..
The architectural delights of Pest, which appear in the photo of all the participants of the tour to Budapest, are the neo-Gothic majestic image of the Parliament, which has become the hallmark of the city, and caryatids on the pompous buildings of Andrássy Avenue.
Briefly about the important

One of the main attractions of the Kalman and Liszt homeland is the thermal springs. This city has become the only state capital in the world that has the status of a balneological resort. In fifty baths, participants of tours to Budapest can take a hot healing bath, drink a cup of coffee and indulge in dozens of other delights of life - from massage to peeling.
Having booked a room at the Gellert Hotel, you can visit the adjacent bath of the same name and use the services of its medical staff free of charge.
The climate of Budapest is moderately continental, and therefore the summer here is quite long and hot, and the winter temperature rarely drops below -5 degrees. It is best to book tours to Budapest for the spring or summer, when the number of city guests allows you to visit the baths and architectural sights without a crowd..
Budapest International Airport, which is not at all surprising, bears the name of Liszt Ferenc, and arriving guests can get to the city by special buses that deliver passengers to the terminal station of the blue line of the Budapest metro.
One of the favorite attractions of guests of the city is a trip on the old Buda funicular, which carries passengers from the Chain Bridge at the foot of the hill in Clark Square to the ancient fortress at the top. The funicular made its first trip in 1870.
Photos