Transport in Budapest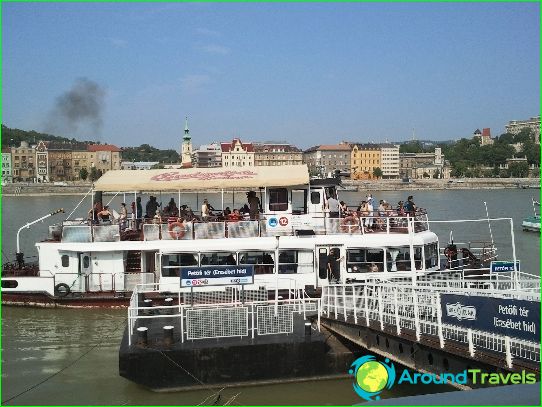 One of the most beautiful European capitals was formed from two very small settlements that arose on the opposite banks of the majestic Danube. Since those immemorial times, the borders of Budapest have expanded significantly, many unique architectural complexes have appeared in the city, each century has left its monuments of history or culture.
Now tourists in the Hungarian capital have to overcome many kilometers from one landmark point to another. Fortunately, transport in Budapest was created specifically for the tourist, allowing each of the guests of the city to choose their own view and their own route..
The public transport of this European gem is traditional: the metro; tram; trolleybus; bus. The Budapest Card will allow you to travel in all the above types and save money. There are exotic means of transportation for tourists such as a cogwheel railway, funicular and water vehicles..
Oldest Continental Metro
It was the Hungarian capital that pioneered the introduction of such a convenient vehicle on the European continent. True, the metro did not receive wide development. And today in Budapest there are only four lines, each of which has its own color designation. The yellow metro line is the oldest and most interesting for tourists. The carriages are stylized as old ones, the interior of the stations is made in the style of the late 19th - early 20th centuries. The red line of the metro runs under both Buda and Pest, crossing the Danube.
Line No. 60
The cogwheel railway is another unusual form of European transport in the Hungarian capital. The two conventional rails are complemented by a cogged counterpart, and the carriages have a cogwheel. This type of transport is used on slopes to increase the reliability and safety of traffic. In the city on the Danube, you can climb the Buda Hills using a crenellated road.
Climbing to the Buda Castle
One of the most beautiful architectural complexes of the main Hungarian city is located on a hill and is visible from afar. For many tourists, this is not enough to see the castle in all its glory, they have to overcome a high rise..
It is much easier to do this with the help of the funicular, which for almost 150 years has taken citizens and tourists right to the walls of the Buda Castle. Tired tourists and everyone, without exception, in bad weather will especially like such a trip. And the views of Budapest and the surrounding area are magnificent..
Photos