Airport in Kerala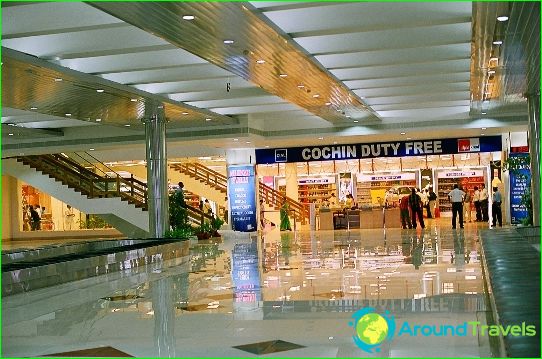 The Indian state of Kerala owns two international airports - Cochin and Trivandrum. Each of them is ready to receive passengers and serve them with high quality.
Cochin airport
Cochin Airport, also known as Kochi Airport, is located in the city of Nedumbasseri. It ranks first in Kerala in terms of passengers served per year.
The airport is operated by the Indian company CIAL. Cochin Airport is located 30 km from the center of the city of the same name. The airport is surrounded by tourist areas, so it is very attractive for tourists. In addition, there are areas suitable for airport expansion..
Kochi Airport has one runway that can accommodate any aircraft, including the largest airliner, the Airbus A380. Runway length is 3400 meters.
The airport uses two terminals, one for domestic flights and the other for international flights. At the moment, a project is being implemented to expand the commercial zone - a business center, a hypermarket, a hotel, etc. will be built..
Transport
There are several ways to get from the airport to Cochin. The most popular among tourists is the taxi. There are also buses from the airport to the city..
Trivandrum airport.
The second airport in Kerala is located in the city of Thiruvananthapuram, or rather 6 km from its center. Also not far from the airport, 16 km away, is the famous resort of Kovalam.
Despite the fact that this airport is much older than the above-described Cochin airport, it is inferior to it in terms of passengers served and occupies the second line. The airport began operations in 1932, and the first international flights did not begin until the mid-1970s. Since the beginning of 1991, the airport has received international status.
Services
Trivandrum Airport offers its passengers all the services necessary on the road: cafe, post office, luggage storage, ATMs, etc..
Transport
You can get from the airport to the city by buses or taxis.
Kerala airport photos