Beaches in Kerala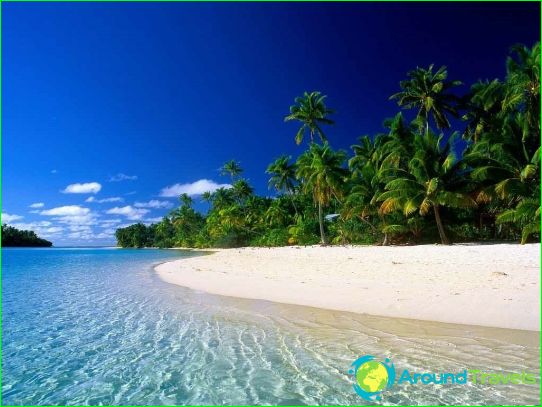 The beaches of Kerala were discovered by tourists not so long ago, and therefore are not very popular today. This can play into the hands of those who like to relax in a calm atmosphere, without suffering from the constant presence of the crowd and the sound of many human voices. It is also noteworthy that the local coastal towns for a very long time were not even marked on the map, so Kerala beaches are still a novelty for European tourists..
Exotic town of Kovalam
Despite the fact that Kerala was opened by vacationers not so long ago, local resorts can already be divided into two categories: popular and crowded, as well as calm and not too in demand. In the state of Kerala there is a magical city of Kovalam, which has recently become one of the favorite places of local residents and visiting vacationers. The name of the town speaks for itself - «land of palm trees», therefore, whole palm forests are scattered throughout the territory. The local beach can serve as a muse for the painter: on the one hand - palm thickets and rocky cliffs, on the other - white sand and crystal clear sea water. The most popular beach in Kovalam is Lighthouse Beach. Vacationers enjoy nature, fresh air and warm water, however, due to its great popularity, the place is often crowded with people.
Variety of beaches in Kerala
The best sandy beaches of Kerala are located throughout its territory, and there are several dozen of them. These beaches are considered the most famous:
Kumarakom
Varkala
Bayport
Marari
Alappuja
Samudra
It is believed that each of these beaches is somewhat different from the others, but in general, the impression of vacationers after visiting them remains equally positive. For example, those who seek to heal sore joints or just relax with health benefits go to Varkala - there are many mineral springs on the beach. Kumarakoma will be interesting for those who like to learn something new about the animal world - there is a bird sanctuary near the town.
Why you should go to Kerala beaches?
Holidays in Kerala are ideal for people tired of the bustle of the city who just want to be at least a little bit alone with nature. Be that as it may, this does not mean that there is no high-quality service for vacationers on the local beaches. Here you can find many proposals for those who like active sports recreation: surfing, kayaking, diving, catamaran trips. Almost every evening, entertainment events with songs and dances are held on the shore, and during the day, souvenir shops are bursting with original products at reasonable prices. Those who want to feel the pleasant sea breeze on their skin can order a trip on a small boat along the coast, admiring the magnificent coastal views and beautiful scenery.
Photos of beaches in Kerala