India Trains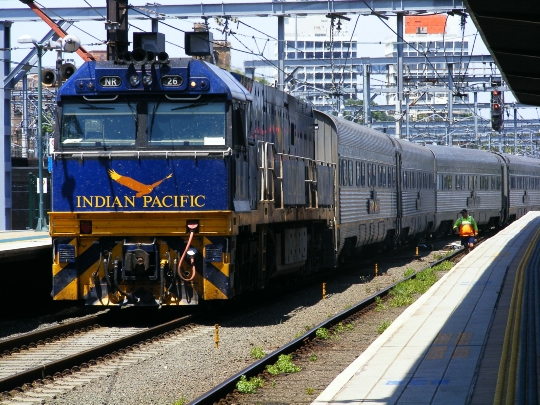 Railway lines in India are very busy. In this country, the importance of the railway is very high, since trains are considered the most popular mode of transport there. More than six billion people a year transport India's trains.
Train tickets are affordable. Therefore, the railway is convenient, economical and interesting. The trains have their own division into classes, which differ in the degree of comfort. Train tickets in India have different prices depending on the quality of service.
What trains for passengers are there in India
The country uses a ten-class division on trains. The lowest class is UR, which is not very popular with passengers. Tickets for this class are very cheap and are sold at general ticket offices. The carriages of these trains are packed with vagabonds and the poor. Tickets of this class are considered valid within 24 hours from the date of sale. Trains with separate seats for passengers are classified in the next class 2S. Sleeper cars are available on the Sleeper class or SC trains, which are considered the most popular in the country. Comfort coaches are available on EC class trains. They are equipped with air conditioning and comfortable seating. The most convenient and expensive way to travel around the country is a first class carriage. It includes a four-seater compartment, air conditioning, a table, linen, etc. Trains with such a level of comfort travel between big cities.
The train schedule in India is presented on the website indonet.ru, as well as on other similar Internet resources. Fares depend on distance. By looking at the Indian Railways website, a tourist will be able to get detailed information about the tariffs. If necessary, tickets will be accepted back with a refund if no more than 12 hours have passed since the train departed. By returning the ticket before departure, you can get a 50% refund. If the ticket is lost, the money will not be refunded. Passengers over 60 years old receive travel discounts.
Where to buy Indian train ticket
If a passenger is interested in a personal express, then he should contact the reservation office. Tickets for passenger trains are sold at the train station ticket offices. You can buy a ticket for an express train at any time, for a local train - on the day of departure. In India, there is an online booking system, there are tour operators' offices and booking offices. If you plan to travel a long distance, then the ticket must be bought in advance. For children aged 5-12 years, the ticket is purchased at half price. For unlimited journeys, a Passes Train card must be purchased. It is expensive and suitable for passengers who travel long distances every day..
Photos