Holidays in India in July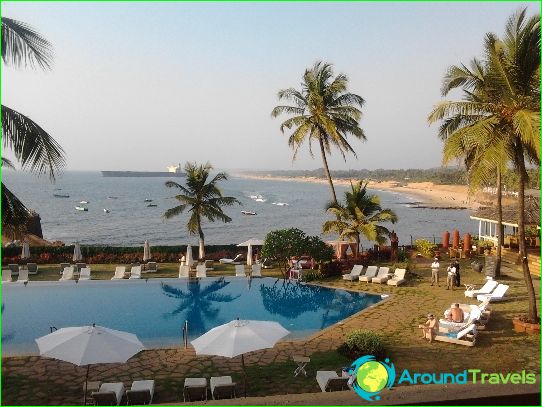 Geographically central to Asia, this amazing country surprises the world with record annual population growth. But in terms of tourism, the possibilities of local resorts and cities-monuments are almost endless, many of those who have chosen a vacation in India in July know about this. Those who find the central month of summer seem too hot to some should direct their feet to the Himalayas to see and appreciate the magnetic landscapes familiar from Roerich's masterpieces with their own eyes..
Weather
In July, the weather in India is ambiguous. Firstly, due to the vast territories, there is a difference in temperature, cloudiness and other indicators in the south or north of the country. Secondly, the same difference is felt between being on the coast and the foothills of the Himalayas..
Weather reports report that the following temperature of the air masses is set in July at the largest Indian resorts: +29 ºC (Goa), +30 ºC (Mumbai), +33 ºC (Jaipur).
The capital Delhi is not at all happy, excessive heat (+33 ºC) not everyone can do it, but thanks to the rich excursion program, you can find a wonderful shelter from the heat in the capital's temples and enjoy their majestic beauty.
From India with love
The hot summer afternoon of July is not at all suitable for a beach pastime, but shopping centers, shops and bazaars will delight you. Luxurious fabrics, the envy of any fashionista, are sent home in the suitcases of tourists.
Supporters of Indian cuisine will try to stock up on spices in order to enjoy the fabulous aromas of distant India on long winter evenings. Fans of the famous Soviet tea with an elephant will finally be able to see the variety of local varieties and tastes.
Puri Festival
This is one of the largest holidays celebrated in the city of Puri (Orissa state). Hindu devotees come from all over the world to worship the ancient wood deities permanently preserved in the local Jagannath Temple. Once a year, during the Ratha-Yahra festival, these divine sculptures are transported through the streets of the city so that all residents and guests can see them..
Especially for the holiday, huge wooden chariots are assembled every year, which are then broken into small souvenirs and distributed to those who wish. Since representatives of other confessions are not allowed into the temple, tourists have this only opportunity to see deities and the most beautiful Indian traditions of the festival..
Vacation photos in India