Holidays in India in October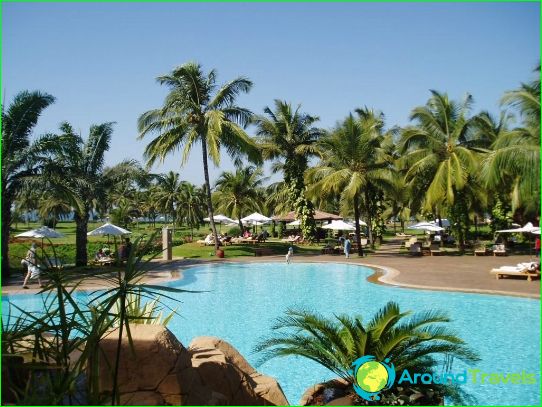 Weather conditions in India are improving in October. What changes should be noted?
Weather in India in October
The southwest monsoon is beginning to recede, making the number of clear days significantly higher. However, the post-monsoon season, to which October belongs, cannot be called the ideal time of the year, because sometimes there are rapid downpours, storms, increased gusts of wind.
The worst conditions are found on the Arabian coast. Despite everything, the amount of precipitation is getting significantly less. In addition, in Goa and Maharashtra in October there may be only four to five rainy days. Humidity remains high.
During the day the air can warm up to + 31 ... 32C, and by the evening it can cool down to + 24C. In the midday hours in the capital, the temperature ranges from + 19 ... 33C.
Such weather conditions are not suitable for meteosensitive people, but at the same time, you can enjoy your vacation in India.
Holidays and festivals in India in October
Holidays in India in October are ready to please with rich cultural leisure. Various holidays and festivals will allow you to get to know Indian culture, which is unusual for us.
On October 2, one of the most important holidays is celebrated, namely the birthday of Mahatma Gandhi, which is «father of the nation» and played an important role in the struggle for Indian independence.
In some years, Dussera falls in October, which is a holiday-symbol of the victory of good over evil. On this occasion, it is customary to organize a festival featuring a colorful procession..
Twenty days after Dussera, Diwali is held, which is a festival in honor of the return of God Rama after fourteen years of exile..
In the second half of October, Jodhpur hosts the Marwar Festival dedicated to music and dance. All events are held in the old fortress Mehangarh.
In October, tourists can see people in India celebrate the New Year, called Annakuta..
The variety of holidays and festivals in India in October allows you to think over the cultural program in order to discover the amazing culture.
Prices for travel to India in October
In October, there is a rise in the price of holidays in India. Despite this, the rise in prices is not critical. If you decide to purchase a hot tour, the price increase will not be noticeable. Take the chance to visit India in October and enjoy the journey!
Vacation photos in India