Trip to Indonesia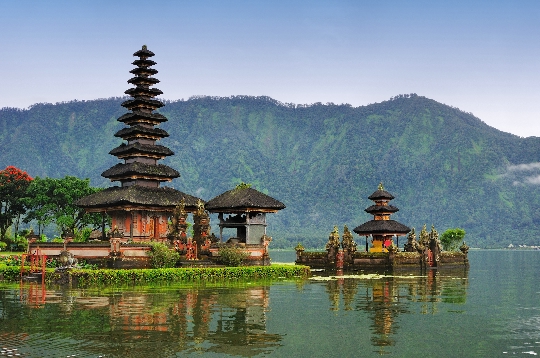 Indonesia is a fully insular state, located on only 18 islands. For foreigners, Indonesia is most often only Bali. But other islands are no less interesting: ancient monuments await you in Java, Komodo will scare you with real ones. «dragons», in Sumatra you will have the opportunity «chat» with orangutans. And, of course, on each of their islands there is an opportunity to visit the volcano, if at the time of the visit he will «sleep». This is the real trip to Indonesia.
Public transport
The buses that are used for intercity travel are quite comfortable and adhere to the stated schedule very strictly. Most of the cars serve the territory of one island. There are routes that provide for a ferry crossing from island to island, but there are very few of them. Tickets must be purchased a day before the trip. You can buy them at the ticket office of the bus station or at the office of the bus company..
Most of the buses that run in cities are old and have long served their service life. However, they are always overcrowded. The fare is transferred either to the conductor or the driver of the vehicle. City routes are very confusing and it is very difficult to figure out where the final stop is and how the bus travels. In addition, foreigners are very often cheated, taking advantage of ignorance of the fare. In addition to the bus, you can go by minibus. The locals call them «bemo».
If there is a desire, then you should use the services of a cycle rickshaw. But the fare must always be negotiated before boarding. Such cabbies are very convenient if you need to get to a completely unfamiliar place..
Taxi
Services are offered by numerous companies. You can take a car almost everywhere.
Taxis in the country are equipped with meters, but it is very important to ensure that the driver turns it on after boarding. It is also necessary to monitor his readings, since attempts at explicit calculation are far from uncommon. If the taxi driver refuses to turn on the meter, then you have every right to refuse his services and take another car.
Air transport
The country's main airport, Ngurah Rae, is located in Denpasar. It is here that most tourists arrive. Another international airport complex - Sokarno-Hatta - is located northwest of the center of Jakarta.
Since Indonesia is an island state, the most popular option for moving around the country is by air. Domestic travel is relatively inexpensive. Flights are serviced by both state and private companies. There are no problems with tickets, but you can order them online.
Railway transport
The country has rail links only on two islands: Sumatra and Java. You can travel in three classes of carriages: first, business class and economy.
Holidays in Indonesia

Photos