Airport in Trieste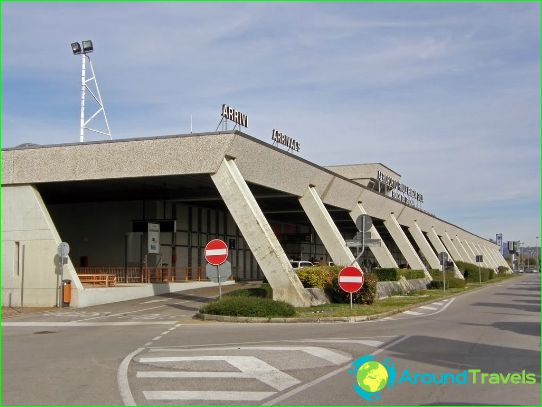 The Italian city of Trieste is served by the Friuli Venezia Giulia airport. The airport is located near the town of Ronchi dei Legionari. Until 2007, the airport bore the name of this particular city, after which it was renamed to its current name.. 
About a million people are served here every year. The airport in Trieste has one 3000 meter paved runway and one passenger terminal.
The history of the airport begins in the 30s of the last century, then it was used for military purposes by the Italian Air Force. The first commercial flights from here began to operate only in the early 60s..
Only 4 airlines cooperate with the airport, of which Ryanair is undoubtedly worth highlighting. This airline connects the airport with London, Valencia, Birmingham and other cities in Europe.
Services
Despite the fact that the airport in Trieste is not so large, it is still able to provide a comfortable stay for passengers on its territory. For hungry passengers, there are cafes and restaurants on the territory of the terminal that are ready to feed their visitors with dishes of local and foreign cuisine..
There are also shops at the airport where you can find various goods - souvenirs, gifts, perfumes, etc..
For passengers with children, there is a mother and child room at the terminal. In addition, there are special playgrounds for children on the territory of the terminal..
The airport in Trieste offers a separate lounge for business class travelers.
There are also ATMs, bank branches, a currency exchange office, a left-luggage office, etc. on the territory of the terminal..
If necessary, passengers can always seek medical help at the first-aid post or buy the necessary medicines at the pharmacy..
How to get there
The distance to the city of Ronchi dei Legionari from the airport is less than a kilometer. Trieste is located about 30 kilometers from the airport. The airport in Trieste has excellent transport links with the nearest cities in Italy, Slovenia, Croatia and Austria. The nearest cities can be reached by taxi or bus.
Photos of Trieste airport