Rome in 3 days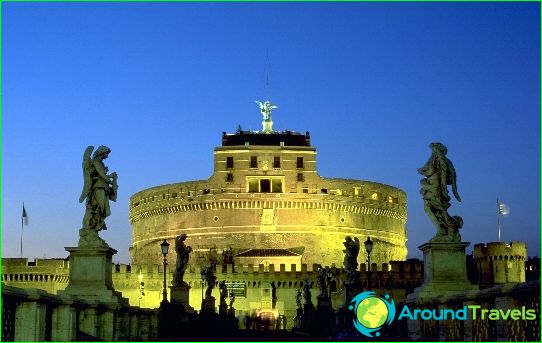 The Italian capital began to be called the eternal city in ancient times. And Rome is also a city on seven hills, and everyone, without exception, likes it, because such a number of monuments and attractions in a fairly compact territory, perhaps, is not found anywhere else in the world. Once in Rome for 3 days, there is a chance to make sure that every stone here breathes history in the literal sense of the word.
From the Forum to Trevi
The route within the framework of the "Rome in 3 days" program can turn out to be very colorful, if you draw up a plan in advance for visiting the most important sights of the city:
Forum Romanum - the center of ancient Rome, where political and religious passions seethed, residents gathered and human destinies were decided. From the former splendor, only ruins now remain, but even in the ruins the grandeur of the former buildings and structures is guessed.
The Colosseum is an ancient amphitheater with a history spanning almost two millennia. Served as an arena for gladiatorial fights and other bloody amusements.
Piazza Navona, the main decoration of which is called the Fountain of the Four Rivers. The work of Giovanni Bernini, magnificent in content and artistic execution, dates back to the middle of the 17th century, and at the heart of the fountain is an ancient Egyptian obelisk. The fountain is also unique in that it is fed from an ancient aqueduct, just like many centuries ago..
Castel Sant'Angelo, which served in the first time after the construction of the mausoleum of Hadrian. Rebuilt into a castle in the Middle Ages, today it is rightfully considered one of the most beautiful and monumental buildings in the Italian capital..
Blessed by the Pope
Once in Rome for 3 days, it is worth going on an excursion to the Vatican. One of the smallest states on the planet is of great importance and plays an important role in the lives of millions of Catholics. Here is the residence of the Pope and the main Catholic cathedral. If you manage to be in St. Peter's Square on Sunday, there is a chance to receive the blessing of the Pope himself. According to a long-standing tradition, the pontiff goes out at noon on the balcony of his library, overlooking the square, and blesses all those gathered there..
Monument on Pincho Hill
The Rome in 3 Days program may well include an acquaintance with Villa Borghese. The Roman park, made in the English style, is located on the Pincho Hill and is famous for its antique statues and museums. The Galleria Borghese contains unique pieces of art, and the Villa Giulia Museum houses the collection of Etruscan art, considered one of the most complete in the world..
Photos