Where to go with children in Rome?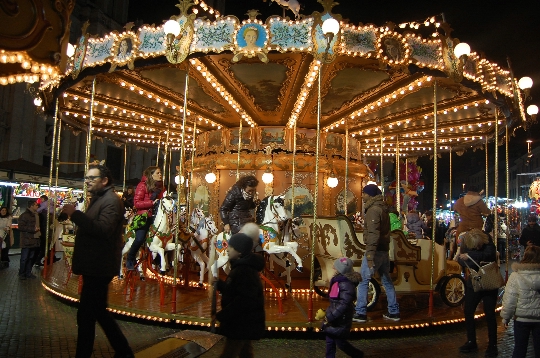 When planning your trip to Rome with your whole family, keep the season in mind. The best time of the year to travel with children is spring, when the weather is warm, but not hot. In winter, before Christmas, this city is also very interesting.
The most attractive places
One of the most beautiful sites in Rome is the Villa Borghese park, which can be reached from Piazza del Poppolo. People of different ages choose it for walks. There you can rent a scooter or a bicycle cart. Children ride ponies in the park. There is a puppet theater, the National Museum and the National Gallery on site. There are many sculptures, statues, fountains.
The Explora Museum is a famous place for children's leisure, organized as a playground. It allows you to get the first information about economics, physics, sociology and other sciences. The exhibits of this museum can be touched, experiments are allowed with them. Entertainment zones have been created for children. Visits are sessions of no more than 2 hours in duration. A child ticket costs 5-8 euros, depending on the age of the visitor. Free admission for children under 1 year old. Explora Museum is located next to Villa Borghese Park.
For active leisure, it is recommended to go to the Zoomarine Water Park. There are many water attractions for children. In the water park you can see the inhabitants of the sea and tropical birds. Visitors are offered fascinating performances with dolphins. Entrance for a child costs 18 euros, for an adult - 25 euros.
Where to go with children in Rome if you are in the center? You can visit the nearby biopark Giardino Zoologico di Roma, the oldest Italian zoo. It is home to a variety of animals that can be seen on a free tour. Rare plants grow on the territory of the zoo. There is a special playground for children. Entrance costs 8 euros for children under 12 years old and 10 euros for adults.
Near Campo del Fuori is the feline town of Torre Argentino. The huge territory occupied by the ruins of an ancient settlement serves as a habitat for stray cats. This place is fenced, so visitors can observe the life of cats from a distance.
Entertainment centers for children
A popular destination is the Cinecitta World theme park, dedicated to the Roman film studio. Its organizers offer a variety of attractions for the whole family.
With a child, you can have a good rest in the Luna Park, which is considered the largest in the country. Among its attractions there is a Ferris wheel, a cave of fear, roller coasters, etc. Admission is free.
Photos