Holidays in Italy in October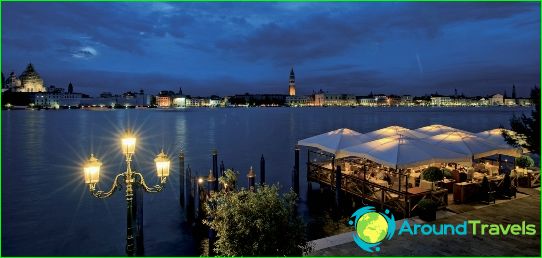 The weather conditions set in Italy in October pleasantly surprise tourists. Every traveler can enjoy warm weather, velvet season. October in Italy is the last month of the beach holiday, so you should take advantage of this opportunity. However, take into account the area you plan to visit.
In Rome, the temperature in October is + 23 ... + 28C. In the northern cities, which include Verona, Milan, Florence, you can feel the real autumn coolness. The temperature may not exceed +16 degrees. Cloudy weather and frequent rains are not conducive to the enjoyment of walking.
Festivals in Italy in October
Holidays in Italy in October is a unique opportunity to visit interesting events. So how can you make your long awaited journey?
The Grape Festival is held in Marino and is dedicated to the grape harvest in Italy. Tourists can take part in tasting of wines and the most delicious grape varieties. The Grape Festival is traditionally held on the first Sunday in October. The event was first held in 1925. Since that time, those who wish can not only taste wines and grapes, but also take part in a religious procession with a procession in order to give thanks to the Virgin Mary of the Rosary. The program also includes a historical parade. The event is made especially fun with Italian music and folk dances. In the evening, the illumination is lit, after which the celebrations continue until late at night..
The San Miniato Duck Festival is an extraordinary sporting event. The festival was first held in 1982. Since that time, every year people gather to take part in the duck race. Everyone has the opportunity to place bets, thanks to which the excitement is felt to the fullest. On the days of the Duck Festival, it is customary to hold a historical parade and fair. An interesting pastime is guaranteed for everyone!
The Perugia Chocolate Festival is one of the largest and most interesting chocolate festivals in the world. The festival lasts more than a week. The program includes cultural, entertainment, culinary events: tastings, fairs, cooking lessons, lectures on chocolate art, exhibitions, seminars.
The Sacred Music Festival has been held in October in Rome since 2002. Concerts are held in ancient temples, basilicas, allowing people to appreciate the performances of the best choirs and chamber orchestras in the world. It is customary to hold art exhibitions during the festival..
A trip to Italy in October is sure to be remembered for a long time!
Photos of holidays in Italy