Jamaica Resorts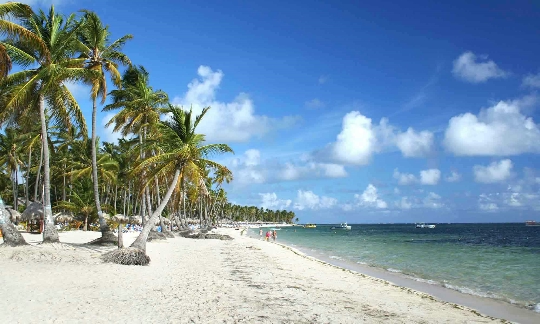 Jamaican rum was once the most popular drink with gentlemen of fortune sailing the waters of the Caribbean. Pirates preferred Jamaica, among other islands in the region, for its warm climate, abundance of secluded bays and the opportunity to enjoy life in between work. No less delight is caused by the resorts of Jamaica among today's travelers, arriving on the blessed island for a tan and their portion of positive. The latter is not denied to anyone here, because the legacy of Bob Marley and the eternal mania of local residents contribute to complete relaxation and a state of "reggae" in the soul.
Are you still in doubt?
For fans of the Caribbean, there is not a single minus in the list of "Pros" or "Cons" of vacation in Jamaica:
Long flight? Docking at one of the best airports in the world will give you the opportunity not only to stretch your legs, but also to enjoy excellent shopping in duty-free shops.
Not too humane airfare prices? But rum, cigars and fresh exotic fruits are available here to anyone and in large quantities..
The dangers of a tourist who gape in the city? Hotels in the resorts of Jamaica are so self-sufficient that it is not at all necessary to leave the territory of the resort in search of necessary things or entertainment. However, the rules of conduct on the island do not differ at all from those in other tourist places, and attentiveness will not hurt even in the most civilized European city..
Tropical heat in winter and summer? But sea breezes allow high temperatures to be tolerated relatively easily, and night showers during rainy periods bring refreshing coolness and lower hotel prices, compared to the "high" season..
Always in the TOP
Without a doubt, the most popular resort in Jamaica is Montego Bay. There is an international airport and hotels for travelers with a wide variety of requirements and material wealth. The beaches of Montego Bay are full of life. Here they swim and sunbathe, smoke weed and learn to windsurf, play golf and immerse themselves in the infinitely beautiful waters of the Caribbean Sea..
In the resort of Port Antonio, by contrast, the days pass slowly and tastefully, and the local public boasts quite a solid wallet thickness. The main attractions of the resort are natural waterfalls and an unusually picturesque lagoon, which became the main character of the Hollywood film.
The same Marley was born in Reneway Bay, and for this reason this resort in Jamaica is literally doomed to popularity. Its restaurants offer the tastiest Creole black beans, and its natural beauty program includes the towering waterfalls of Dunn's River National Park..
Photos