Holidays in Lithuania in March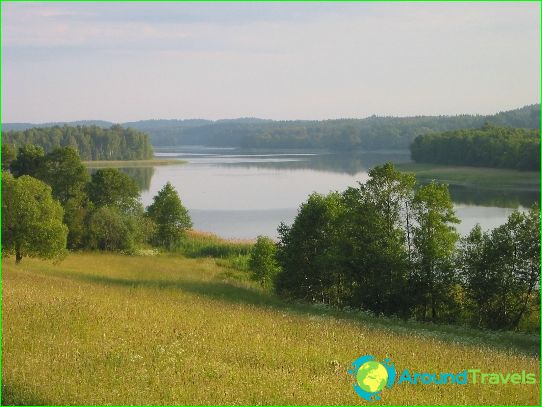 Lithuanians are a peaceful and friendly people. They are open to others and are ready to help you spend your holidays at the highest level, regardless of the season. Holidays in Lithuania in March belong to the low season, the crowds of tourists, the noise and din of organized groups are still a long way off. Therefore, many people choose the beginning of spring for travel as a new step towards discovery and adventure..
Weather in March
The temperature regime of early March is not at all springtime. The thermometer barely crosses the + 3 ° C mark, and by nightfall it drops to 0 ° C again. The warmest places are in Druskininkai and Kaunas. By the end of the month, there is an improvement in the weather and an increase in the ambient temperature even up to + 16 ° C.
Kazyukas Day
The name of this holiday sounds ridiculous for a Slavic ear, however, in Lithuania all local residents, from young to old, take part in it. The beginning of its appearance in Lithuania is attributed to the 17th century, then the fair was held only in Vilnius, on the eve of St. Casimir's Day. It was believed that he patronized the masters.
Today fairs are held in early March throughout the republic. For a tourist, Kaziukas Day is a good reason to get acquainted with Lithuanian folk traditions and acquire souvenirs, handicrafts based on ancient crafts..
Pancake week
A merry holiday that marks the arrival of spring with its joys is popular among Lithuanians. It is celebrated at the junction of February-March, the rituals are the same as in the Slavic lands - a masquerade, burning a stuffed winter, pancakes and dancing by the fire.
There are also characters:
More (he acts as a symbol of the outgoing winter).
Kanapinis (his role is usually played by a thin person who symbolizes the beginning of the fast).
Lashinis (who plays this role must be plump enough).
The mummers were supposed to ride these three heroes in a sleigh around the neighborhood, as a reward for their arrival, the owners of the estates treated the mummers with pancakes.
Treatment in Lithuania
Many Lithuanian sanatoriums receive patients all year round. Perhaps March does not so predispose to prolonged exposure to the air, but a course of treatment in local health resorts, based on mineral waters, will seriously improve your health..
The main sanatoriums are concentrated in Druskininkai, where many mineral springs are discovered. You can combine treatment with walks around the city and excursions. Another innovation in Lithuanian sanatoriums is ordering a room that has a kitchen. Recently, such numbers are increasingly used by patients.
Vacation photos in Lithuania