How long to fly from Kuala Lumpur to Moscow?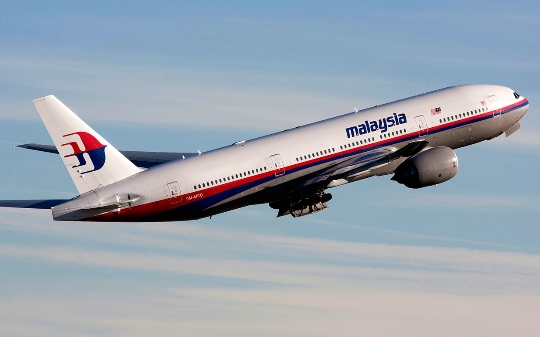 On vacation in Kuala Lumpur, you were able to spend time in the Bird Park, Hibiscus Garden, center "Sogo", City Planetarium, Elephant Sanctuary, Nightclubs "Crustacea" and "The beach", visit the Masjid Jamek Mosque, the Petronas Twin Towers and the Sri Mahamariamman Temple, visit the Jade Museum and the batik factory? And now you have decided to fly to Moscow?
How long to fly from Kuala Lumpur to Moscow (direct flight)?
The flight from the capital of Malaysia to Moscow will last about 10 hours (tourists will cover a distance of 8100 km). It is better to inquire about the price of a Kuala Lumpur - Moscow ticket in advance: on average, it is RUB 16,800, but you can reduce your ticket costs in August, January and September, when there is still a chance to purchase them at RUB 8,700..
Flight from Kuala Lumpur with transfers
From Kuala Lumpur, you can fly by stopping in Singapore, Dubai, Bangkok, Taipei, Wuhan, Hanoi or other cities, which will take 15-35 hours to return home..
Representatives "Air Astana" offer their customers to fly to Moscow with transfers in Almaty (in general, you will fly for 13 hours, and wait for the docking - 2 hours), "KLM" - in Amsterdam (you will spend 16 hours in the air, and return home in 18 hours), "Aeroflot" - in Hanoi (before check-in for the 2nd flight, you will be allocated 13 hours, and the flight itself will last 13 hours), Seoul (in "Sheremetyevo" you will find yourself after 22 hours, and the flight will take 15.5 hours) or Beijing (you will spend 11.5 hours waiting, and stay in the air for 14.5 hours), "Alitalia" - in Abu Dhabi and Milan (in "Sheremetyevo" you will be delivered in 21 hours, and the flight itself will last 17.5 hours), "Malaysian air" - in Frankfurt am Main (the flight will last 16 hours, and between flights you will have 8 hours) or London (you will land at "Vnukovo" after 19 hours, having previously been in the air for 17 hours).
Choosing an airline
You will be offered to fly to Moscow on Airbus A 330-300, Boeing 737-800, Airbus A 380-800 or another aircraft, which is listed under one of the following companies: "Malaysian Airlines"; "Aeroflot"; "Qatar Airways"; "Transaero".
Travelers are offered to check in for the Kuala Lumpur - Moscow flight at Kuala Lumpur Airport (KUL) - it is 50 km away from the capital of Malaysia. Travelers will appreciate the availability of recreation areas at the airport, shops, including duty-free shopping, catering outlets, a first aid clinic (assistance is provided free of charge, but you may have to pay for some medications), a business lounge (there is a lounge -bar, conference room, separate counters so that passengers can go through check-in and customs control, free Internet and telephony).
Things to do on the plane?
During a long flight, you should sleep well and decide which of your loved ones to please with gifts from Kuala Lumpur in the form of silk products decorated with bright drawings, sea cucumber balm "Gamat", mini figurines of Petronas towers, souvenir dagger "Chris", vessels, cutlery and other pewter products, dried fruits, durian chocolates.
Photos