Holidays in the Maldives in January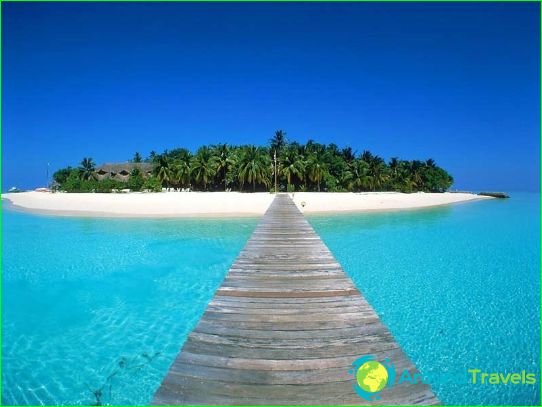 The Maldives are located near the equator in the Indian Ocean, and therefore there are simply no seasons as such in the understanding of Europeans. There is a rainy season, and there is a relatively dry season, and with an average annual water temperature of + 24-26 degrees, we can say that summer lasts here all year round. Therefore, if your vacation falls in January, then it is quite possible to celebrate the New Year and Christmas in the land of eternal summer. The best time to visit these places is in November and lasts until March. Therefore, a vacation in the Maldives in January is the best option you can think of..
There are no sights here, and therefore people go here to enjoy a relaxing holiday on the beach and swimming in the sea. But you have to be careful with this, because even in January you can get sunburned in the bright sun. Rest in these places is sheer pleasure.
Diving in the Maldives in January
For scuba divers, the winter month of January is a real paradise. You can see the inhabitants of the kingdom of Neptune at a distance of 30 meters. On the western side of the atolls, you are more likely to encounter manta rays or whale sharks..
If you are just getting started diving, it is better to dive in the middle of the atoll, and for those who are proficient in this sport, it is quite possible to dive from the outside..
Water safaris are very popular at this time of the year - trips on small boats doni.
You can go on a dive safari. On a comfortable yacht, you will visit several atolls at once, cook a barbecue on a desert island, you will be taught how to cook sushi. Many other entertainments await you.
You can go on an excursion to Male, where you will see the temples, the Sultan Park with amazing tropical vegetation, visit the recreation center.
The luxurious restaurants serve a wide variety of dishes from around the world. Here you can practice yoga or water sports. The villas have private terraces with sun loungers. Male International Airport can be reached from some of the atolls by boat or half an hour by plane, which operates domestic flights.
The staff speaks English and some other European languages. The hotels have massage parlors, you can visit the sauna, do various sports, rent bicycles. There are souvenir shops on the territory where you can buy gifts for yourself and your loved ones.
Maldives - promo video

Vacation photos in the Maldives