Holidays in the Maldives in July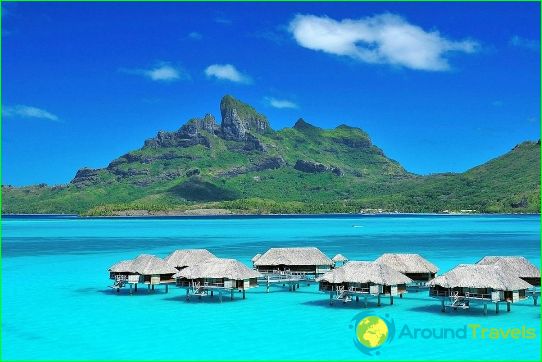 The turquoise waters of the Indian Ocean and the sky of the same shade, gold beaches and emeralds of palm groves - such a rich picture opens up to the eyes of any tourist arriving in the Maldives. Holidays in the Maldives in July is a return to the world of forgotten heavenly pleasure, childhood experiences that open the wonderful world around. High service and the romance of exotic deserted places are present nearby.
Weather in Maldives in July
Midsummer refers to the wet season. Monsoon Hulhang from the southwest brings rains that can end in an hour, or may remain for several days. Therefore, tourists arriving in the Maldives in July should be prepared for any change..
The water temperature is the same for air (daytime) and water. Tourists need to use every clear minute to indulge in beach activities, and immediately go on excursions or shopping during bad weather.
And only surfers can stay on the coast and wait «bad weather», when strong winds will raise waves and allow people with surfboards to test their strength in the battle with the elements.
Independence Day
Maldivians celebrate this holiday amicably and beautifully at the end of July. The main events take place in the capital of the country, but festive events are held to one degree or another in all resorts. A parade is taking place in Male, in which the national security forces take part, the streets are decorated with state symbols and flowers.
Tourists can easily join the holiday, but you need to be careful when planning a visit to any places, many of them will simply be closed. In addition, it should be remembered that the Maldives is an Islamic republic, tourists are allowed to behave relatively freely (especially in hotels and on the beaches). But during the holiday, you should wear more closed outfits..
Island to taste
It is known that the Republic of Maldives has more than 1000 islands, some of them are uninhabited, others are very well developed by man. Some are so small that they can accommodate only one hotel, while others, on the contrary, have a chain of hotels and a well-developed infrastructure. It is these moments that become decisive for a tourist when choosing a vacation spot..
The islands with long and wide coastlines are a great choice for beach lovers. A secluded villa suitable for newlyweds, older couples in love, dreaming of a repeat of the romance of a honeymoon relationship.
Maldives - promo video

Vacation photos in the Maldives