What to take to Maldives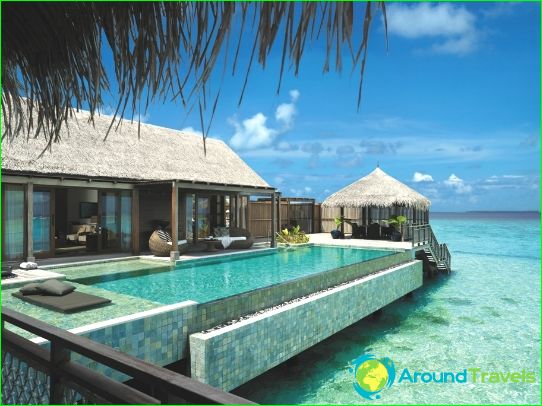 Only the most necessary things should be taken to the Maldives. It is enough to take a small bag with you to have a good rest. What to take to Maldives to feel at ease and free? Experienced travelers are advised to take a minimum of clothing. Very hot weather prevails there. Therefore, beach outfits do not surprise anyone. Long clothes look too formal. Despite this, you cannot strip naked on the beach. Nudism is prohibited in the Maldives and faces a fine of $ 1000.
What clothes do you need
When going to the crowded islands, you should wear medium-length shorts and a T-shirt. Tourists must respect local customs. Therefore, we must not forget that Muslims welcome a conservative style of dress. You should not walk around the city in an overly elegant dress. The quality of clothing should be given close attention. Avoid artificial materials. In them you will not tolerate the heat well. Thin cotton clothing is best. For everyday wear, a casual style is suitable.
If you are planning to hold a business meeting, then you will need a tie. It is not necessary to wear a jacket. The choice of clothing depends on the resort. If you have chosen a luxury hotel, the dress code will require appropriate clothing. When choosing T-shirts and T-shirts, pay attention to the slogans printed on the clothes. Very often provocative inscriptions cause misunderstandings. The optimal footwear for leisure is sandals. They are easy to remove and do not cause any inconvenience. If the trip is planned for «dead Season», then grab your rain jacket.
Medicines and other necessary little things
Medicines that you are used to using all the time should be at your fingertips. In the bag you need to put your favorite shampoo, sunscreen, feminine hygiene products, cosmetics and contraceptives. Shops are mainly concentrated in Male. In other places, tourists are invited to souvenir shops. If you have poor eyesight and wear glasses or lenses, bring a spare pair with you. If you damage your glasses, you are unlikely to be able to order them in the Maldives. Girls need to take into account that beauty salons do not function at all resorts. Therefore, during rest, you have to style your hair yourself. You should take hair conditioner and other hair care accessories with you. There are many spas in the Maldives that offer a variety of massages and exotic treatments. Some of them are very expensive, but they are very popular. If you are in the mood for such sessions, you should make an appointment in advance.
Maldives - promo video

Photos of necessary things