Education in Montenegro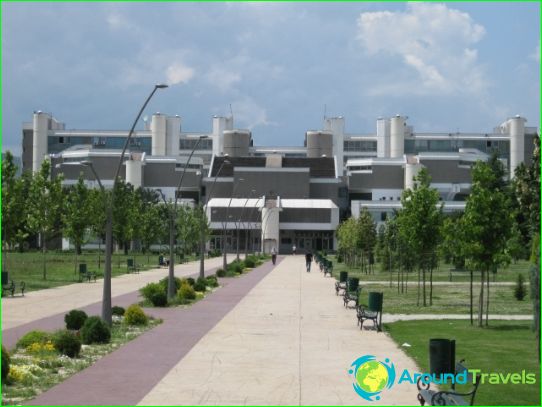 Montenegro is an attractive country for recreation, treatment and study: it is a picturesque resort center, famous for its clean air and water, protected areas and medical centers..
What are the advantages of getting an education in Montenegro?
Opportunity to get quality European education;
Availability of improved teaching methods;
Affordable tuition fees;
Montenegrin diploma is a European-style diploma, which is recognized in all countries of the European Union.
Higher education in Montenegro
To enter a university in Montenegro, you need to get a certificate of secondary education and pass entrance exams (to pass them, you need to have a good command of the Montenegrin language).
The Montenegrin language is not difficult to master (it is similar to Russian, Ukrainian and Belarusian languages), therefore, before entering the university, it is advisable to study on a preparatory course, at the end of which students are issued a certificate of passing it and assigning a level of language proficiency.
The Montenegrin education system allows students to take advantage of the bachelor's academic program (3-4 years of study), the bachelor's program (3 years of study), the postgraduate specialist program (duration of study is 1 year), the postgraduate master's program (two-year study), the doctoral program (duration of study - 3 years).
You can enter the State University of Montenegro - Univerzitet Crne Gore. At the service of students - 20 faculties (economic, electrical, legal, medical, philosophical, mechanical engineering, faculty of tourism, maritime navigation).
In Montenegro, there are 3 institutes, enrolling in which you can study foreign languages, history or biology of the sea, as well as 2 private universities - Mediteran and Donja Gorica (here they study information technology, foreign languages, economics, tourism, law, fine arts). Those wishing to study tourism and navigation can enter the University of Kotor, and master art and cinema is best at the University of Cetinje..
Advantages of Montenegrin universities: they are all equipped with laboratories and modern equipment, and the curriculum allows students to earn extra money in their free time and fully support themselves.
Work while studying
Students are allowed to work: in Montenegro there are many job vacancies for both specialists and non-professional personnel.
After graduating from a Montenegrin university, you will have the opportunity to successfully find a job both in Montenegro and in any European city.
Photos of educational institutions in Montenegro